Techradar - All the latest technology news
Get all the latest tech news from Techradar.com
Samsung bringing Smart TV Evolution Kit to CES 2013
Jan 2nd 2013, 22:20
Samsung is pushing hard this year to really make a statement at the 2013 Consumer Electronics Show, but the company's latest announcement shows it's not going to leave its existing customers behind.
On Wednesday, Samsung revealed the Evolution Kit for its Smart TV line, including the 55-inch UE55ES000 and the 75-inch 75ES9000.
This new attachment allows consumers to merely hook the Evolution Kit up to their existing Smart TV, and upgrade the device to include all the trimmings included with the latest models.
Samsung promised the Evolution Kit would allow its loyal customers to enjoy the most current hardware and software without the need to purchase an entirely new television.
Television evolved
Though the look of the kit is being kept under wraps until CES, Samsung did divulge a few details about what would be included.
The most up-to-date version of the Smart Hub software would be implemented, streamlining the user interface to five panels covering live TV, video on-demand, the internet, and more.
Samsung's Smart Interaction voice and gesture controls will also see an upgrade, though it's not clear just what the difference between the versions will be just yet.
Most importantly though, the Evolution Kit will bring improved hardware to the party, adding in more CPU, memory, and GPU to allow faster processing and multitasking.
Price and release date details have yet to be discussed, but with CES less than a week away, that information should come to light soon enough.

Apple's false advertising claim against Amazon Appstore tossed
Jan 2nd 2013, 21:45
Amazon and Apple have been battling it out in court over Amazon's Appstore for Android for almost 19 months.
Apple accused Amazon not just of trademark infringement for using the words "app" and "store" together, but also pointed the finger at the retailer for false advertising.
On Wednesday, the case took a turn in Amazon's favor when the United States District Court dismissed Apple's claims of false advertising.
In the ruling, Apple's claims were put to pasture as the court found "the mere use of 'Appstore'... cannot be construed as a representation that the nature, characteristics or quality of the Amazon Appstore is the same as that of the Apple App Store."
This move came just three months after Amazon filed a request to have the false advertising claim thrown out, with the online retailer going so far as to cite Apple executives Steve Jobs and Tim Cook as part of its defense.
Apple holding strong
Despite this minor setback in Apple's case against Amazon, this ruling will reportedly have no effect on the outcome of the ongoing trademark infringement suit.
Apple has had a registered trademark for the App Store with the United States Patent and Trademark Office since 2008, and had requested Amazon cease using the Appstore name while it was still in development.
Prior to Apple's litigation with Amazon, the Cupertino-based company engaged in similar legal maneuvering with Microsoft over the same terms.
Microsoft's court proceedings with Apple were put on suspension pending the outcome of Amazon's case, which shows no sign of ending any time soon.
Though Amazon was dealt a small victory here, the war is far from over, as there are still five more claims the court must deal with in regards to the alleged trademark issues.
Apple is no stranger to lengthy legal battles, and it will be interesting to see just how this latest case progresses not just for Amazon, but for Microsoft's interests as well.

Apple to crank up connectivity with 5G Wi-Fi in 2013 Macs?
Jan 2nd 2013, 21:40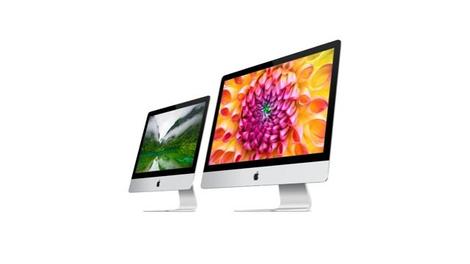 While Apple products usually get a lot of attention for their appearances, a new rumor suggests that the next line of Macs will turn heads with next gen Wi-Fi capabilities.
The Next Web reported that sources close to Apple are aware of a deal between the firm and Broadcom for orders of 802.11ac chips.
802.11ac, often dubbed as 5G Wi-Fi, is the next advancement in Wi-Fi technology promising much faster speeds with improved range, reliability, and power efficiency than the current 802.11n chips.
While the fastest 802.11n Wi-Fi speeds max out at around 450Mbps with three antennas, that is the speed a single 802.11ac antenna starts at. With three antennas, 802.11ac could break the gigabit barrier, reaching speeds of 1.3Gbps.
802.11ac chips can also support up to eight antennas, potentially reaching ridiculously fast connection speeds.
A revolution for Wi-Fi
The first wave of 802.11ac routers launched in the end of 2012, with models like the Belkin AC 1200 DB, Linksys EA6500, and Netgear D6300.
According to the unnamed sources, the chips Broadcom is providing are still in development, but are on schedule to materialize in time for the next line of Mac computers.
The rumor seems to be using Mac as a catch-all term, referring to the chip's inclusion in both iMac and Macbook lines.
There is no word on 5G Wi-Fi making the cut for the next round of iPhones or iPads, which is understandable with how new the technology is.

Samsung ordered to reveal additional sales data in Apple case
Jan 2nd 2013, 21:31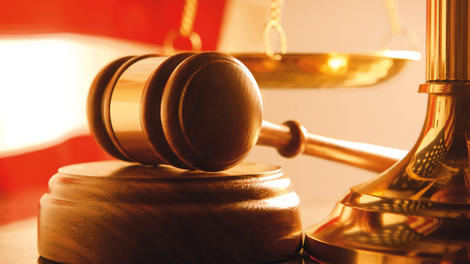 The world has entered a new year, but old battles rage on nonetheless.
Even as the rest of us turn over new leaves, new developments have occurred in the ever-raging war between Samsung and Apple.
This time, Samsung was denied a request to keep certain sales figures hidden in the case.
San Jose, Calif. Judge Lucy Koh, who has got to be tired of this case and its petulant parties by now, on Monday reaffirmed her Dec. 10 ruling that Samsung must reveal data relating to units sold of certain undisclosed products during specific months.
The tides of patent war
This is not the first time Samsung has been ordered to show its hand; last summer the South Korean company was forced to reveal sales data relating to the period between June 2010 and June 2012.
At the time, Apple was forced to divulge similar data, as well.
Then in October, Koh refused Apple's requests to use financial documents containing "trade secrets" in its case against Samsung without revealing them to the public.
By then, Apple had already won more than $1 billion (UK£615 million, AU$952 million) of Samsung's money, but it was and still is seeking more damages.
Samsung, meanwhile, is still trying to appeal that decision.
Of Samsung's latest appeal to keep these sales numbers secret, Koh wrote, "Samsung's appeal involves pricing information and profit margins," whereas the exhibit she's ordering the company to file "only lists the number of units sold in each of several recent months."
Therefore, too bad for Sammy.
However, Samsung did win one small victory on Monday. Koh granted a separate request to have the publication of per-unit profits for two specific phones delayed. The court now awaits an appeal on that subject.
More riveting developments are sure to follow through 2013 and the rest of eternity.

Kia, Hyundai and Google team up to bring Maps, Places to cars in 2014
Jan 2nd 2013, 20:49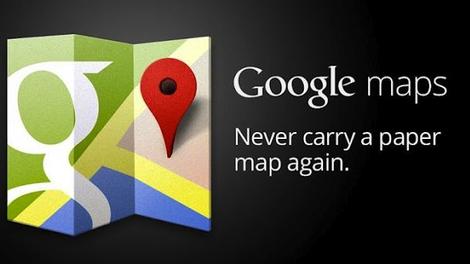 Hyundai and Kia announced on Wednesday that Google Maps functionality will be added to each car maker's existing GPS telematics systems beginning with certain 2014 models.
Google Maps APIs will be integrated directly into each company's telematics systems, such as Hyundai Blue Link and Kia's UVO eServices.
The inclusion of Google Maps functionality will add a number of features to both systems, many of which are sure to come in handy.
The first known vehicle to feature Google Maps will be Kia's 2014 Sorento SUV. Hyundai didn't name any specific vehicles in its announcement, though the company may reveal more during a special event at CES 2013 next weekend.
What Google Maps brings to cars
Google Maps is currently a popular option for reliable GPS directions and location data, despite being shunned by Apple.
For Kia and Hyundai drivers, it seems based on Wednesday's announcements that Google Maps will prove invaluable.
Both car makers promise "Send2Car" functionality that will allow users to send points of interest or destinations for directions directly to their vehicles from smartphone apps.
In addition, both Hyundai and Kia's systems will allow for voice-command point of interest and local search thanks to Google Places integration.
Kia also revealed that Google Maps data will be used to provide directions to drivers. On the other hand, Hyundai's announcement was less specific about whether Google Maps will fully replace its existing Blue Link maps data or simply be used to augment it with these extra features.
In fact, considering Hyundai recently inked a deal to use Nokia Maps, it's unclear exactly how deep Google Maps integration in its vehicles will go.
TechRadar reached out to Hyundai to clarify this point, as well as find out whether a proprietary app will be required to send destinations from smartphones to Hyundai vehicles, as is the case with Kia.
Google Maps is great, we get it
"Google is a leader and innovator in search, content and technology, offering incredible tools," said Hyundai Motor America's director of Customer Connect Barry Ratzlaff in Wednesday's press release. "The integration of Google Maps APIs makes Blue Link even more effective."
Henry Bzeih, head of the Kia connected car program and chief technology strategist, expressed similar sentiments in Kia's announcement: "Now with the Google solutions and APIs, we take the [UVO] platform to yet another level of enhancement for the Kia customer," he said.
"Due to the popularity and ease-of-use of Google Maps, owners can remain confident in the technology and information being delivered to them," Bzeih continued.
Tarun Bhatnagar, Google's director of Global Maps and Enterprise, also said in Hyundai's announcement, "We're always looking for ways to make it easier for people to discover more relevant information to help them make informed choices - whether that's where to go for a coffee, or where to take dry cleaning."
As always, we will update this article when we receive answers to our questions.

Intel web TV likely a CES no show thanks to content provider hang ups
Jan 2nd 2013, 19:51
This year's installment of the Consumer Electronics Show is right around the corner, but one thing we're not likely to see come next week is a web TV platform from Intel.
That's according to a report from the Wall Street Journal claiming that the company has hit a snag in forging licensing agreements with media companies to provide content for its own internet-based TV service.
According to the Journal's sources, such a service (and associated set-top box) probably won't come until mid-year at the earliest and could even be delayed until the fourth quarter of 2013.
Intel had hoped to launch its own virtual cable business by the end of 2012, but pesky content agreement hold ups seem to have delayed its plans to some amorphous future date.
Media mavens in the making
Intel is clearly arming itself for a serious web TV push despite the timing hiccups and reported obstacles from media providers.
The company formed Intel Media in 2011 to focus on its TV exploits. Media is headed by Erik Huggers, formerly of the BBC, who helped kick off iPlayer.
When asked about its web TV designs, Intel played coy regarding its plans.
"Intel Media is a new consumer-facing entertainment division of Intel focused on exploring new ways to access, interact with and share the latest in digital entertainment," Dan Snyder, PR manager at Intel, told TechRadar in an email.
"But we're not prepared to share any future product plans at this time."
According to a report from Forbes, Intel is prepping a small beta test of a set-top box for March. A report from over the weekend also has Intel scheming a localized U.S. cable service introduction to overcome the inflexibility it's running into with a national roll-out.
Problems persist
Despite the sweat its pouring into developing a solid groundwork for future media streaming, Intel faces an uphill battle when it comes to content providers.
Media distributors are notoriously skittish when it comes to striking deals with web TV providers, afraid the unconventional set-top option would unsettle relationships with traditional cable companies.
What's more, Intel reportedly wants to give customers the choice to subscribe to individual channels that aren't part of the channel bundles currently served by content providers.
A television executive told the Journal last month that such a move would require significantly higher fees than TV companies currently collect, a charge that would likely get passed onto customers.
However, Intel has apparently already forged at least one content deal, though it's staying mum on what company it's partnered with.
Despite its TV delays, Intel should have plenty to show at CES, most notably rumored all-new PC and mobile device chip sets. We can wait on its web TV ambitions, especially if more time means getting the service right.

Ubuntu for smartphones launches
Jan 2nd 2013, 18:00
The firm behind the Ubuntu operating system, Canonical has announced a version of its software for smartphones.
Ubuntu for smartphones looks to bring the full desktop operating system to a touchscreen device, giving users a seamless transition between their computer and smartphone.
The operating system uses the drivers and kernels from Android, which means it can be easily installed on any smartphone currently running Google's OS, and also means manufacturers won't need to change any of their hardware to support the new OS.
All bases covered
Ubuntu mobile OS is targeting the full spectrum of smartphones, from low to high-end devices, with a lean option for new users providing them with a functional device which is easy to use, while power users are also catered for with support for quad-core super phones.
Slightly disappointingly you won't be able to get hold of pure Ubuntu phone until the end of this year, or even early 2014, but an image for the Samsung Galaxy Nexus will be released in the coming weeks if you can't wait that long.
More to follow…

Review: Asus HD 7950 Direct CU II
Jan 2nd 2013, 16:00
There's a tremendous sense of value when you get this Asus version of AMD's HD 7950 out of the box. It really is rather massive.
The triple-slot cooling array means that you're going to have to think long and hard about whether you've got enough space inside your PC chassis to house such a behemoth of a card.
That said it's not a bad little performer, especially at this price point. AMD has managed to be incredibly aggressive on pricing as new Nvidia-shaped competitors have hit the streets, and to have this sort of performance for much less than £300 is impressive.
This card swaps performance leads with the more expensive GTX 670 across our benchmarking suite, showing that it has the chops at both hi-res and in the more compute-oriented games/lighting engines we've started to come across.
The huge cooling array on this Asus card means that this AMD card can either run incredibly quietly, or it can be overclocked to within an inch of its life. That will push it up towards the speeds of the original HD 7970 and keep it on par with the overclocking chops of the GTX 670.
Realistically if you were to be spending serious money on a graphics card right now - unless you were powering a couple of very high-res screens that is - then we'd probably have to say the HD 7950 is the way to go. It's here at a great price, comes with excellent performance at the top-end, and this card offers some serious overclocking options too.

Review: LG Optimus L5
Jan 2nd 2013, 15:52
Introduction
The LG Optimus L5 is the second of three LG Optimus smartphones that increase in specs, flanked either side by the LG Optimus L3 and LG Optimus L7.
With this middle phone weighing in at around £10 (around AU$15/US$16) per month, or £140/US$190 (around AU$213) SIM-free, does it give enough bang for your buck (or punch for your pound)?
You'll note straight away that the LG Optimus L5, or E610, is light, at just 125g (4.4oz) and seemingly slim, with a smooth metal edging. It's well balanced in the palm, but the plastic patterned back does lend it an air of cheapness, as well as not contributing much in the way of grip.
The straight-sided design of the Optimus handsets is welcome though; a small detail that helps distinguish it slightly from the usual mid-range offerings.
Inside, the LG Optimus L5 packs only a 800MHz processor, which is relatively poor compared to the 1GHz of the similarly priced HTC One V, but similar to the cheaper Nokia Lumia 610.
Outside there are very few additions to the clean design. The NFC antenna, 5MP camera (plus LED flash) and speakers reside on the back of the phone.
The front carries its 4-inch display, home key and soft return and menu buttons. At only 144ppi, the capacitive touchscreen with low-contrast display is a minus for this handset, meaning visibility in sunlight (or even just direct indoor light) is poor... and it all goes completely wrong if you hold it at even a slightly wrong angle. There are no deep blacks and saturated colours here, sadly.
As for the rest, the volume rocker (also used as the physical camera key) sits snugly on the left side, the micro USB port on the bottom and the power key and 3.5mm headphone jack on the top.
LG has squeezed 2GB of internal storage into the slim frame, with the option of adding up to 32GB more with a microSD, the port for which sits just above the standard 1500 mAh battery.
We found the plastic battery casing for the battery access somewhat difficult to get off at times, with the prising indent located at the top of the frame. Still, that's a minor grumble, and at least you can actually remove the battery, should you need to.
Overall it seems a shame to team Android 4.0 Ice Cream Sandwich with such slow processing power - it's a bit like clamping stabilisers onto Bradley Wiggins' bike.
Consequently there's the occasional sense of lag when, say, swiping between home screens or dipping in and out of apps. Even games of Angry Birds are somewhat jerky.
For such a small price point, perhaps that won't be an issue, but for a just little more cash there are handsets with dual-core processors, such as the HTC One S, which create smoother navigational experiences.
Interface
Despite running Android 4.0 Ice Cream Sandwich, the LG Optimus L5 can occasionally be laggy and slow to move between apps. Even swiping between home screens isn't particularly smooth.
Other mid-range handsets such as the HTC One S, which carries a 1.5GHz dual-core processor along with Android 4.0, don't have such issues.
Even if mid-range smartphones aren't fully-featured, you'd hope the navigation would be slicker.
The LG skin has a couple of interesting features, such as being able to edit all five home screens in a scrolling view rather than dealing with each one separately.
You can also organise app shortcuts into folders and keep shortcuts to favourite apps on the anchored dock.
The choice of widgets over app shortcuts seems a little limited, but there's Quick Memo, which is an interesting addition to the drop-down notifications bar.
See something you like on the internet? Need to remember to buy milk later? Hit quick memo and scrawl directly onto the screen. Done.
The notifications bar itself is customisable to an extent, mainly with the handiest display, connectivity and power-saving options.
Wi-Fi toggles are always welcome, but it's a shame there's no overall 'settings' option to add to the bar, meaning you have to come out of apps and back to the home screen if you want to change anything not included in the notifications menu.
For users of an Android smartphone with Gingerbread it won't be too difficult to navigate Android 4.0 Ice Cream Sandwich.
On the face of it, navigating around the phone is generally OK if occasionally juddering, though there are a few niggles when it comes to more in-depth set-ups, such as within contacts (which we'll get onto in a minute).
Contacts and calling
Contacts
Accessing contacts is easy, with the shortcut pre-loaded to the LG Optimus L5's home screen dock. You can also navigate into them via the dialler shortcut.

The displaying of contacts, however, is frustratingly poor. Once you've successfully synced all relevant accounts, you can pick which ones you'd like to display in your contacts list.
However, there's no option for merging doubled up contacts, so if you happen to be connected to people on multiple platforms, there's no way of easily filtering out several entries for the same person, or clustering them together in one contact.
This means you either have to delete several entries manually or end up with a screen full of duplicates.
Despite repeatedly attempting to sync Facebook, the LG Optimus L5 didn't pull through any of the data, and the only account for which a profile image was synced was Gmail.
Once inside a contact entry, there are shortcuts to messaging and any GTalk chats, but there's no display of the messages themselves.
Profile pictures also become pixelated in this bigger page display.
You can create groups for your contacts but only through the phone list (to which you'll need to import all your SIM-held contacts) or Gmail, but no other accounts.
Adding a contact is very easy, via the plus sign, which pops up at the top-right of the contacts list or by tapping the empty image icon next to an unknown number in your SMS inbox.
Calling
Calling is perfectly adequate on the LG Optimus L5. Despite a lack of noise reduction tech, background noise is manageable and the speaker volume is good enough even when calling someone next to a busy main road.
The sound quality does sound a little tinny though, and there is the occasional crackle, but you can hold a conversation and understand the person on the other end, no problem.
We were never in an area with particularly poor signal, so no calls were dropped while testing.
The dialler supports smart dialing and has an inbuilt shortcut for adding new numbers to your contacts.
The numbers and menu choices are displayed large and are responsive, perhaps making this a good handset for anyone with a need for such a display setup.
You can also reach the contacts, favourite contacts and call logs lists from within the dialler itself.
Messaging
The LG Optimus arrives with SMS, MMS, push email and IM capabilities, mainly of the plain Google variety.
The Gmail app supplements LG's email inbox, into which you can load multiple accounts.
It's not universal, though, so expect to route Facebook messages and texts though their respective apps.
You can pick a combined view with each account denoted with a different colour, or single out an account to concentrate on.
Reading emails is comfortable, but despite the 4-inch display it can feel a little crowded on the screen when typing your response.
All-text emails are great, but anything with images or html can't be zoomed out, which makes it somewhat awkward to read.
Setting up an account is nice and easy though: dip into settings > add account and enter your account details. Bob's yer uncle.
Functionally, the QWERTY keyboard for both MMS/SMS and email works fine in portrait, with decent spacing between the touchpad keys, plus fairly intuitive auto-correct.
Double-tapping on a word to save it to the dictionary is a nice shortcut.
The phone can occasionally lag behind the speed of your fingers, though, which can put a dampener on any quick (if not quick-witted) replies.
Landscape typing obscures the input screen space somewhat, but turning off text prediction helps with this problem.
There's Google Talk and G+ Messenger pre-installed, but if you're a bit more of a social butterfly than that, you can always download the usual suspects - Facebook, Twitter, WhatsApp and so on from the Google Play store.
GTalk and email are vaguely integrated into your contacts address book, but only via a shortcut that launches the appropriate apps, not in any particularly interesting way.
An SMS conversation view is displayed threaded, as most are now.
You can also call a contact from within the message thread by tapping on the phone icon in the top-right corner of the screen.
And if you're a fan of smileys, there are some cute Android ones you can use, which can be reached via the menu soft key.
The inbox view will pull in a contact's image from a synced social network where possible, and you can batch delete messages from the inbox.
Internet
The LG Optimus L5 offers 7.2Mbps HSDPA, HSUPA and 802.11 Wi-Fi, and is hotspot-enabled.
Browsing on 3G is just about bearable, but with noticeable delays in loading pages.
And attempting to browse without a 3G connection is nigh-on impossible.
Here's where the mere 144ppi pixel density (compared to the Nokia Lumia 610's 252ppi) begins to hinder the nice 4-inch screen sizing: colour saturation is low and blacks appear closer to grey.
Browsing isn't the greatest of experiences, display-wise. Images and text easily start to become fuzzy once you've zoomed in.
The LG browser supports text re-flow and Flash content, and while loading via 3G is predictably slow, the via Wi-Fi speed is more than acceptable.
Zooming in and out or navigating sites that aren't mobile-optimised can get a little jerky, but generally speaking it was OK.
It's not the smoothest of rides, but for a middle-budget phone it pretty much does what it says on the tin.
With these hardware specs, there's little that downloading a different browser will do to fix the above issues, but if you prefer you can always pick up Dolphin, Opera or Chrome from among the 700,000+ apps in the Play store.
There's little extra these apps will give you in functionality that the pre-installed browser doesn't, though.
There's tabbed browsing, which open new tabs by pushing the previous tab upwards, for you to access again later if you wish.
There's also a little pull-up bookmarks bar in which you can add favourites and check your browsing history.
Tap the bottom-right menu button to bring up a few more options, including saving to the aforementioned bookmarks, saving for offline reading and sharing via social media networks.
Camera
The LG Optimus L5 is equipped with rather standard camera fare: only 5MP around the back and no secondary camera on the front for video calls and self-portraits.
To be fair, its sister phone, the LG Optimus L7 carries only as many megapixels too, but it does come with a front-facing camera for video chatting.
The LG Optimus L5 has an LED flash and autofocus function though, and offers a few different modes to play around with in the app, including portrait, landscape, sunset and night.
You can also edit the ISO and white balance settings and toggle the flash on and off from a dedicated icon in the menu.
All of the following sample images were shot in the highest resolution possible - that is, 2560 x 1920.
Click here to see the full resolution image
Click here to see the full resolution image
When shooting in normal mode it's possible to toggle (via the cog icon in the top-left corner) certain settings to compensate for blue or yellow tones (whichever is your preference).
The above images were taken in normal (auto) mode without changing any settings and normal with toggled white balance, respectively. They're a little grainy, but perfectly acceptable quality for uploading to a social network or passing through a filtering app.
When messing around with ISO, white balance and other settings, the end effect will display automatically on the screen without having to snap the image first, which is handy.
Click here to see the full resolution image
Click here to see the full resolution image
These two images were taken in auto mode with flash and night mode. The light still appears flared in both images but night mode lights up the surrounding area sufficiently to reduce the pixelation a little. The end result is, however, more washed out than the former.
Click here to see the full resolution image
There isn't a dedicated macro setting, but there is autofocus. It didn't result in any massively obvious macro-style shot, but there is a little blurring in the background.
Even taken without a flash, the whites are overblown and the colours aren't very saturated.
Click here to see the full resolution image
It was a crisp and sunny day when this image was taken, and it's hard to say whether it's the inadequate camera or the inadequate display we were using to set up our photos that washes out the blue from the sky here. The colours don't appear very true to life.
Click here to see the full resolution image
While Sunset mode did capture the colours of the sunset rather accurately, it sadly threw everything else into shadow and created an evening silhouette. Changing to auto shooting mode produced an identical image.
Video
In addition to mediocre stills, the LG Optimus L5 captures VGA video at 30fps, which is what the Nokia Lumia 610 offers but at a cheaper price point.
There's only one shooting mode and a limp attempt at giving you some options to play with by adding a white balance setting and three colour tones to the menu.
YouTube : http://youtu.be/VbmUDWSGtkc
In our daylight pond clip, the zoom is incredibly jerky, and lighter areas of the film are overblown into complete whiteness. Moving the camera up towards the light source instantly throws the rest of the image into darkness.
Filming a road in daylight, once again the colours appear completely washed out, with the sky almost pure white and clear sun flares streaming into the image.
The captured movement of the cars is quite smooth, but there's no editing software to help reduce camera shake.
At night, the microphone picks up the sound of the road as a tinny hiss, and despite having on the LED light, the only things lit in the video are lit by the car headlights themselves.
Again the captured movement of the cars is smooth, but the quality of the video means there are blurred objects.
Media
The LG Optimus L5 isn't a media-heavy handset, but it does the basics. Pre-installed are two vanilla media players (video and music), though to take full advantage you'd probably have to bump the 2GB internal storage up with a MicroSD card.
A new smartphone user would have no trouble figuring out the media apps.
Music
The music player's grey and white interface is incredibly plain and simple; all options are list-formatted. There isn't any fancy iflow going on here.
View your music by songs, artists, albums, playlists and favourites, or, if you need to, find music stored elsewhere on your phone by using the folders view.
Supported files are the most common types: MP3 and WAV.
The sound is balanced in the LG Optimus L5's supplied earphones, but they're simply moulded plastic and therefore uncomfortable for wearing for more than 10 minutes at a time.
They do have an inbuilt remote control, but it's a chunky thing for all it does. Which is, pause/play the music and skip to the next song.
Amusingly, you can also actually answer the phone using the remote (which has an inbuilt mic) but not control the volume from them. For that you'll have to use the volume rocker instead.
If the aural experience isn't quite to your liking, bring up the settings using the soft key menu button and you can play with some preset audio effects such as bass or vocals boosters (including one mysteriously named 'earphone enhancer').
When the music is playing, you can quickly dip into the notifications bar to control the player while you're busy doing something else.
As for widgets, there isn't a satisfactory one; the only one offered in the widgets menu is actually just an icon shortcut to a playlist that you choose when trying to add the widget to a home page. So there's no extra functionality there.
Video
While the LG Optimus L5 has a video player, and while it has decent enough internal memory to hold enough video footage to keep you occupied during a commute, the big question here is, would you really want to spend much time looking at this screen?
It's using the video player that the poor display feels even worse: you have to tip it this way and that in different lighting to ensure you can see the picture clearly.
Not only that, but the headphone jack and the charger port are each placed at different heights on the sides of the handset, making it uncomfortable to hold if you're charging it while watching videos.
It does support several codecs, though (MP4/DivX/Xvid) and offers limited settings to play with while watching the screen (mainly brightness and screen ratio).
There's also a handy option to lock the screen into landscape or portrait, which pops up when the video is playing.
The screen is really the major bugbear though, and certainly doesn't entice you to use the player for anything longer than a short sitcom.
Gallery
As though as a sorry for, or admittance to, the mediocre camera, the Gallery offers a surprising amount of editing tools hidden away within its settings menu.
Here you can edit the warmth and saturation of images, cross-process, crop and even add something called ''face glow'' (which seems to do nothing discernible to faces, to be honest).
You can access the Gallery and these excellent editing options via a shortcut on a home menu or within the apps menu itself: there are no widgets available for this one.
Radio
If you ever get bored of your uploading media (or indeed, Spotify), there is an FM radio on the LG Optimus L5 to amuse you.
You have to have headphones attached at all times, even when playing through the speakers, and the reception is static-filled, like ye wind-up radios of old.
The radio automatically scans for stations when it's turned on, but you have to manually rename them, if you happen to know what preset you what.
Battery life and connectivity
Battery life
With a standard day's commuting use, including music streaming, internet-based apps, an hour of Wi-Fi use and two or three 10 minute calls, the LG Optimus L5 1500 mAh battery lasted a good nine hours before it needed charging again.
On lighter usage days the battery fared better, and the handset is quoted standby and talk time times of around 900 and nine hours respectively.
It took approximately two hours to recharge via micro USB, but plugged into a wall the result was much quicker.
Hidden in the LG Optimus L5's settings is a power-saving option, which can be set to switch on when the phone hits anywhere between 50% and 10% of battery life.
In the menu is a Battery Use list showing you what's eating up your battery life.
You can choose to force quit the apps there and then, or simply press and hold the home key to bring up the apps manager.
Drag from either side to quit an app. The power saving menu also has a decent tips page, which someone who's in the market for this type of smartphone would find useful, explaining how to stop accounts auto-syncing in the background, and so on.
Connectivity
With HSDPA 7.2Mbps internet, the LG Optimus L5 stands shoulder to 3G shoulder with the Nokia Lumia 610, but doesn't match the HTC One S's 42Mbps speeds.
The DLNA client is LG's SmartShare. We tried downloading the Mac client - Plex Media Server - but it constantly got stuck trying to open, and sadly SmartShare couldn't find any devices to connect to.
There is a Wi-Fi hotspot feature that can be toggled from the notifications bar for your 802.11b/g/n connection, which is always handy.
And if you ever actually use it, Bluetooth is available.
The main draw for the LG Optimus L5 in connectivity is the inclusion of an NFC antenna and an LG+ tag, which you can use to make life a teeny bit easier in a geeky, fun way.
We used the tag on a bedside table to launch the alarm when tapped. But, frustratingly, the LG tag+ app can't actually configure to set the alarm for you, so really how much time does it save?
If you get bored using it to toggle your alarm or Wi-Fi, you can re-write the tags, which can be used in Car, Office and Sleep modes, with one extra mode for personalising.
Still, it's early days for NFC, and once the technology starts to make a more regular appearance in handsets, perhaps there'll be more you can do with it besides make contactless payments and automatically launch the sat nav when you dock your phone inside a car.
PC connections are made via the LG Optimus L5's mini USB port.
To sync your files with a PC, you can always download the LG PC Suite from the LG website, but the simplest way to organise your files remains to drag and drop the folders that auto-load when you plug the handset into your PC.
Apps and maps
The LG Optimus L5 is quite the blank slate with the standard functionality apps (alarms, document reader, messaging apps and media players) plus a sparse Google offering, which means you can mould the LG Optimus L5 to whatever purpose you wish, within reason.
Aimed at a fashionable crew (with its 'modern look' and 'versatile view'), it's nevertheless hindered in what it can do by its lack of processing oomph.
The LG Optimus L5 comes with the main Google apps pre-installed and a few LG-branded ones too (mainly the LG+ NFC tag app, SmartShare and so on).
Being an Android smartphone, Google Maps is of course installed. The GPS locked on within 15 seconds or so in our tests, but it was slightly inaccurate.
It was only a few metres off, but if you didn't know the surrounding area, that inaccuracy wouldn't help you.
The Google Play store matches up to the 700,000+ apps that Apple can boast, and though there are a few big-name apps you still can't get on Android, the vast majority of them are there to purchase. They're ready to be downloaded straight to the LG Optimus L5 from the dedicated Play app.
The NFC app, LG Tag+, is fun to play around with, as mentioned in the Connectivity section of this review, but it requires the purchase of additional tags to surround yourself with nerdy functionality settings.
If you're a casual gamer, or you're hoping to pick up a good phone for the usual freemium suspects such as Swing Shot or Angry Birds, the LG Optimus L5 isn't really it.
It can cope - just about - with this level of gaming, but it still lags a little, so if you're already used to a smoother playing experience, this isn't the phone for you.
Official gallery
Hands on gallery
Verdict
The LG Optimus L5 seems, at first glance, to be a possible contender for a good mid-range, low-cost smartphone. It's loaded with Android 4.0 Ice Cream Sandwich, it's on the NFC bandwagon and it's a light, simply designed handset.
But a deeper look into the hardware specs punctures that initial sense of optimism. An 800GHz processor doesn't stand up to other mid-range phones, such as the HTC One S, that carry dual-core processors, which wastes the potential of running Android 4.0.
The screen is a paltry 320 x 480 pixels (144ppi) when cheaper handsets (here's looking at you, Nokia Lumia 610) have better pixel densities for less money. So despite a shiny fascia, the insides just don't do the job they could.
We liked
We were pleased by the fact that the LG Optimus L5 ships with Android 4.0 Ice Cream Sandwich. We enjoyed the chance to play around with NFC-enabled kit, even if the LG version of an NFC app doesn't quite fulfill its entire potential.
We also liked the square-edged design and the light weight of the handset. And we were impressed by the good battery life, though it's not as if the processor would be draining it too quickly.
We disliked
We didn't like the constant lag that dampened use of the phone, or the way that even simple games would jerk and judder. Nor that the 800Mhz processor wasn't up to scratch.
The low pixel density ensures the screen is barely legible in direct sunlight and that watching videos means tilting the screen this way and that to find a good viewing angle.
Verdict
Essentially the LG Optimus L5 could have been far better had LG just upped the processing power and the hardware specs a little bit. Instead it's a disappointing piece of tech, despite its potential; especially with an NFC antennae.
Overall, with its good battery life, light weight and build and 4-inch display, it could have been a good starter smartphone.
But spend a little extra money these days and you'll pick up a phone with better specs - even the Sony Xperia U has a better display, secondary camera, dual-core processor and a larger internal memory than the LG middle child that is the LG Optimus L5.

LG's 55-inch OLED TV given UK release date of sorts
Jan 2nd 2013, 15:01
LG's fabled 55-inch OLED TV is finally up for pre-order in South Korea, with the company promising a UK release in the next three months.
The lucky South Koreans with KRW 11 million (£6,348) to burn will take delivery of their new TVs in the first week of February while cash-rich Brits eagerly await an official release date.
At the moment, all we can tell you is that LG's OLED TV is scheduled for launch in the UK during Q1 2013 - note 'scheduled', which gives the company leeway to push it back again.
Hard to say
The company has been cagey about the TV's release date from the get go, telling The Verge that "It's really difficult to predict exactly when" the sets would launch, but reckoning that the 55EM9700 55-inch model would "start rolling out some time in the second half of 2012" (which obviously didn't happen).
But for those losing hope, we can confirm that the TV definitely does exist - not only did we manage to get our hands on it at CES 2012, LG also took the slinky TV on the road to various high-end retailers around the UK in December.
Expect more word for LG in the coming months, although we won't be surprised if UK pre-orders open in March with delivery pushed into the following quarter.
Meanwhile, we'll be sniffing out the latest OLED TV tech over at CES 2013, which kicks off next week.

In Depth: 10 tech bets for 2013: what's most likely to happen?
Jan 2nd 2013, 14:45
Predicting the future can be a tricky business: Popular Mechanics told us that the fully-automated home was just around the corner in 1939, and we're still waiting.
And, famously, the Back to the Future trilogy reckoned we'd have flying cars and hoverboards by 2015. If only.
But 2013 is upon us now, so what will be the top tech stories of the year? We've picked out a few to reckon on, and some others you shouldn't.
What are the odds of them actually happening? Let's find out.
1. Apple releases iPad mini 2 with Retina Display
Why:
It's the one weakness in Apple's otherwise-excellent little tablet, and if Apple can do it in phones, iPod touches, iPads and MacBooks, then it can cram one into the iPad mini too.
Why not:
Retina Displays are more complicated and need more power than non-Retina ones, and that means heavier, more expensive devices. Hands up who thinks the iPad mini needs a price hike?
The odds:
2/1. We know it's going to happen, and we don't want to pay out too much when it does.
2. BlackBerry 10 saves RIM and puts BlackBerry back on the mobile map
Why:
It's a lovely operating system, a big step forward, and the hardware's looking pretty tasty - and both enterprise customers and BBM-crazed teens love their BlackBerries. The BlackBerry's back, baby!
Why not:

RIM's in deep, deep trouble and BB10 should have shipped in 2012.
Apple and Android are bigger players than BlackBerry now, and nobody's pulled off this kind of recovery since Steve Jobs returned to Apple. RIM doesn't have a Steve Jobs.
The odds:
7/1. We hope it happens, but we wouldn't bet our shirts on it.
3. Windows RT falls flat
Why:
Microsoft upset its OEM partners by making its own Surface, whose sales are currently behind target, and many Windows RT tablets have been delayed.
At the time of writing, Facebook and Google don't see Windows RT as worth writing apps for, consumer reaction has been lukewarm and businesses aren't interested.
Why not:
Microsoft is coming from a standing start here, so of course it isn't going to do iPad numbers in the first couple of months.
OEMs will come on board and consumers will get the message.
The odds:
5/2. It's looking a bit shaky right now.
4. Chromebooks sell in significant numbers
Why:
Google's Chrome OS gets better with each release, and there's a decent range of kit to choose from, much of it at rock-bottom prices.
In these tough times, cheap laptops should be an easy sell.
Why not:
You can't make a brilliant laptop and sell it for £200 - but you can make an excellent tablet and sell it for considerably less.
If we had £200 we'd buy a Nexus 7 and a keyboard. Sales figures suggest you would too.
The odds: 7/2. Your kids want a tablet.
5. Seven-inch tablets dominate the tablet market
Why:
All the benefits of full-sized tablets without the drawbacks: they're lighter, more portable and much, much cheaper than their bigger brothers and sisters.
Why not:
They don't always have the cutting-edge tech of the larger tablets, so, for example, an iPad mini is closer to the tech of an iPad 2 than the current iPad. Some cheap tablets are pretty nasty.
The odds:
2/1. We saw the Christmas queues for titchy tablets.
6. Android outsells Apple - not just in phones, but in tablets too
Why:
Not everyone wants an iPhone, likes iOS or wants to pay Apple prices. Android has more manufacturers making more models at more price points than any other mobile operating system. These days it's bloody good, too.
Why not:
In tablets, Apple dominates the market, and the iPad mini should help sell a lot more iOS devices. Apple's widening the range to meet a wider range of budgets, and it has a cool factor that Android lacks.
The odds:
2/1. It happened in phones, it'll happen in tablets.
7. Windows Phone becomes the third biggest mobile platform
Why:
Windows Phone 8 is really nice and the phones are good too: it's a proper alternative to iOS and Android, and RIM's misfortunes could be an opportunity for Microsoft to regain some of its lost mobile market share.
Why not:
One lost BlackBerry customer doesn't necessarily mean one new Windows Phone customer - they might buy a Samsung Galaxy S3 or an iPhone. Microsoft is facing an uphill challenge here, even if RIM self-destructs.
The odds:
5/2. A lot depends on whether RIM can stop its nose-dive.
8. Mobile devices replace the PC
Why:
Mobile devices aren't just the punters' favourites: they're becoming businesses' favourites too.
According to Phil Redman at Gartner, "The era of the PC has ended. Employees are becoming more mobile and looking for ways to still be connected wherever work needs to be done."
Why not:
The PC era ain't over yet. We've got Windows 8; we've got ultrabooks; we've got those gorgeous new iMacs; we've got a Mac Pro coming... as much as we love our mobiles and tablets, we want PCs too.
The odds:
9/1. Mobile sales will outstrip PC ones next year, but most will supplement computers, not replace them.
9. Retailers will embrace NFC
Why:
The banks want it. The credit card companies want it. Most of the mobile makers want it. NFC is quick, convenient, saves you from having to mess around with plastic cards when you're buying a cup of coffee, and pretty much every phone maker bar Apple is on board.
Why not:
Recession-hit retailers are wary of splashing out on new NFC-enabled tills when it's unclear whether they'll get that money back.
In-app purchasing and alternative payment systems such as Square are stealing some of NFC's thunder. PayPal reckons it's a technology looking for a problem to solve, not a must-have for shops.
The odds:
7/2. We're not at the tipping point yet.
10. Apple will launch the Apple TV
Why:
It's currently the worst-kept secret in tech. Tim Cook says, "When I go into my living room and turn on the TV, I feel like I have gone backwards in time by 20 to 30 years", while winking, nudging and waving a flashing neon sign that says "HINT HINT HINT".
Why not:
While Cook says it's an area of intense interest, TV is a tough nut to crack: it's largely a licensing problem, rather than a technological one.
There's also the issue of price: any Apple TV set won't be cheap.
The odds:
5/2. Maybe 2012. Maybe not.