Techradar - All the latest technology news
Get all the latest tech news from Techradar.com
All eyes are on next week's Tobii Rex eye-tracking Windows 8 demo
Jan 3rd 2013, 02:33
Tobii Rex, the eye-tracking peripheral for PCs, has the opportunity to make touchscreens look "so 2012" at CES 2013 next week.
That's where Swedish developer Tobii Technology plans to show off its latest forward-looking Windows 8 eye-controlling technology.
According to the company, the device is being marketed toward everyday consumers instead of impaired individuals.
The reason for the broader scope is that the monitor-mounted Tobii Rex functions in tandem with mouse, touch and keyboard controls to get the job done.
With proper calibration, a person's eye gaze can zoom, scroll, auto-center and open windows thanks to this pen-sized USB device that adheres to the bottom of any desktop computer monitor.
Limited "Eyedition"
The Tobii Rex that is intended for consumers is currently pegged with a fall 2013 release date, according to PC Magazine.
Tobii Technology plans to make 5,000 of these limited-edition peripherals in the next year, but it hasn't announced a price for this desktop-only consumer version.
The company said that a Tobii Rex developer's kit is available right now for $995, and that it will work on laptops in addition to desktop computers.
The official website for Tobii Technology is also having "interested parties" sign up to receive a forthcoming VIP invitation to put down money for the Tobii Rex 48 hours before the general public pre-order. A pre-pre-order if you will.
There's no "i" in compete
Tobii Rex isn't the only eye-tracking device that will catch the eye of consumers in 2013. Recently, Google patented eye-tracking technology for its much-hyped Google Glass prototype.
However, Tobii Rex has been in the eye-tracking game for a several years now - so long that the company actually made the first eye-controlled video game called EyeAsteroids.
The company has also previously developed an eye-tracking tablet and partnered with Lenovo for an eye-controlled laptop.

Microsoft claims Google blocked 'first-class' Windows Phone YouTube app
Jan 3rd 2013, 01:25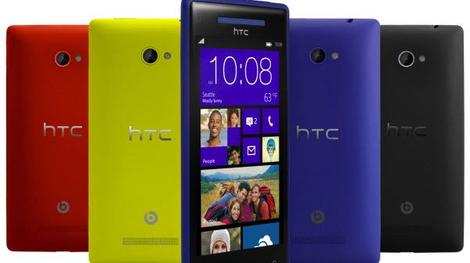 Microsoft took some stabs at Google Wednesday, alleging anew that it's being shunned from a full fledged YouTube app and offering a fresh take on Mountain View's decision to discontinue Google Sync via the Microsoft Exchange ActiveSync protocol.
Dave Heiner, vice president and deputy general counsel at Microsoft, kicked the complaints off, writing in a blog post that Google continues to keep Microsoft from giving customers a "fully featured YouTube app for Windows Phone."
The claim is actually nothing new as the company bent the European Commission's ear about the issue nearly two years ago, however Heiner included a new rumble in his blog:
"[J]ust last month we learned from YouTube that senior executives at Google told them not to enable a first-class YouTube experience on Windows phones," he wrote.
It's them, not us
According to the VP, Microsoft has been in talks with the folks over at YouTube to resolve the issue, stating that YouTubers want "all customers - on Windows Phone as on any other device - to have a great YouTube experience."
Honchos at Google are scheming against the Softies, or so Heiner looks to claim.
The end-goal, at least according to Heiner's post, is to give Windows Phone users the same app access Android and iOS users are privy. YouTube is fully present on Microsoft's Xbox, so whether Heiner's claims have a ring of truth or YouTube is holding out for other reasons we don't yet know.
TechRadar asked Google for comment on Heiner's post and received this statement from the company:
"Contrary to Microsoft's claims, it's easy for consumers to view YouTube videos on Windows phones.
"Windows Phone users can access all the features of YouTube through our HTML5-based mobile website, including viewing high-quality video streams, finding favorite videos, seeing video ratings, and searching for video categories.
"In fact, we've worked with Microsoft for several years to help build a great YouTube experience on Windows phones."
Sound off
Microsoft also aired out its feelings on a decision by Google last month to dismantle Google Sync.
"Like many, we are surprised and disappointed that Google wants to make it more difficult for customers to connect to their devices," the company said in a statement to The Verge.
New accounts won't be able to access services like Gmail, Calendar and Contacts through Sync starting Jan. 30, though existing accounts won't be affected. Google also announced in December that it won't build out apps for Windows 8 or Windows Phone 8.
Microsoft's statement included a plug for its Outlook.com email service and said Google email sync will be available through IMAP.
Microsoft might smell blood as a decision is expected soon (for real this time) in an antitrust investigation by the U.S. Federal Trade Commission looking at Google's business practices, hoping through Heiner's blog post to light a fire under the commissioners' seats.
Or, it could be bulking up its Scroogled campaign against its old enemy. Whatever the motive, it doesn't look like the Softies plan on taking the target off Google's back anytime soon.

Razer launches Sabertooth Xbox 360 controller
Jan 3rd 2013, 00:02
Razer has today announced the launch of a brand new 'elite gaming controller for the Xbox 360' – the Razer Sabertooth.
Available initially only in the UK and USA, the control pad looks similar to the official Microsoft 360 pad, but features six additional buttons which you can map to your specific needs with the help of the built-in OLED screen.
Two of these buttons reside on the shoulders while two removable rocking switches live on the undercarriage. The Sabertooth pad also has a fully detachable cable that screws onto the controller, and comes with a carry case for ferrying your pad round to your mates' house.
TechRadar has been testing the new pad over the last few weeks - we like that it retains all the things that make the Xbox 360 pad design the best out there, while adding extra functionality to push it over the top.
But at £69.99/$79.99 is it worth buying? You'd probably best read TechRadar's Razer Sabertooth review to find out!

Review: Razer Sabertooth
Jan 3rd 2013, 00:01
Razer Sabertooth review
Razer's reputation in the PC market speaks for itself. It's a manufacturer that pumps out quality and often left-field kit, including a swathe of keyboards and mice, that generally feature gimmicks that only truly appeal to the most hardcore of gamers.
Gimmicks like adjustable weights, detachable hotkey panels, or mouse resolutions that send reticules flying with only the most microsocopic nudge.
This isn't Razer's first stab at a gamepad - last year's pro-focused Onzo pad included analogue sticks with adjustable torsion - but the Razer Sabertooth does something more. This time the key is extra action buttons, between two to six of them, and a pretty advanced on-pad system for customising them.
Let's start from the rear. Mounted in the centre of the Razer Sabretooth's underside is a pair of raised trigger rockers which cover two inputs each.
They're raised so that they can be easily reached with whichever fingers you hook around, and absolutely perfectly placed to replace or augment the standard face buttons when your thumbs are occupied with the analogue sticks.
We fared best using them with index and middle fingers, although their flexibility means it's entirely up to you how you decide to interact with them - or even if you want to use them at all.
Brilliantly, Razer has made the Sabertooth's rear rockers detatchable with an included Torx screwdriver, and even includes silicon covers to fill the void that they leave behind. This is an elite-level pad, and a set of extra buttons (where years of play teaches us there should be empty space) could cause unnecessary distraction.
The other additional buttons sit on top of the pad, between the bumpers and the triggers, slightly towards the centre. They're easy to reach with the tips of the index fingers, even if they're otherwise occupied with the bumpers. Programmable through the on-board OLED screen, all of the Sabertooth's extra buttons can represent whichever digital input you like.
You could map, for instance, X onto the right shoulder, giving you quick access to Halo 4's reload function without having to shift your thumb from the right stick. Or you could map all four rocker switches on the rear to the jump button, just so you've always got it to hand. It's really up to you.
And the Sabertooth stores two different configurations in its internal memory, so you can get your practice in with your ultimate control scheme and get it back instantly wherever you go. There's even a button dedicated solely to profile switching, so it can be done on the fly.
Programming the pad is done with the A & B buttons and the really-rather-good button based D-pad, a realm away from the standard 360 pad and even a step beyond the decent pad Razer included with the Onzo.
There's a slight issue, though. The program button which starts the process sits directly below the right analogue stick, and our imprecise sausage thumbs managed to activate it by accident more than once in the heat of gaming. You'll definitely need to adjust your handling at least slightly, although we suppose that's to be expected when transitioning from a standard pad to an advanced peripheral like this.
The box crows about adjustable analogue stick sensitivity, but we couldn't find such an option within the pad. Thankfully the Razer Sabertooth's sticks are perfectly weighted and a joy to use, just slightly stiffer than the standard Xbox pad.
The built-in test mode pips the sticks' full range about a millimeter away from full extension, which is perfect, and there are bright green rubber caps in the box which increase their stickiness at the expense of a little aesthetic beauty.
We should also give mention to the face buttons, an optionally-backlit quartet which Razer calls 'hyper-responsive'. Micro-switched with absolutely minimal travel, they're a great improvement on the Microsoft pad's somewhat spongy inputs.
In fact just about everything - from the detachable braided cable, an absolute must in tournament-level gaming, to the included carry case - puts the Razer Sabertooth on a plane in advance of the standard pad, and we reckon it's probably the best third party pad out there too.
Verdict
So do you need one? It's superior, but it's superior to an already very high standard. If you're not a super-serious competitive gamer, shelling out for the Sabertooth may be entirely unnecessary expense.
We - enthusiastic but resolutely ham-fisted - used it over the course of a month, and while it made our FPS experience slightly more convenient, we're not convinced it led to a positive improvement in skill or result. But your results may vary.
This is an absolutely stellar pad, and it could be the difference between killing and being killed.
Photo gallery

Series 7 Chronos update coming complete with Radeon GPU, Full HD
Jan 2nd 2013, 23:21
What do you get when you cross a robo-panther with a mecha-eagle? Apparently, Samsung's new Series 7 Chronos laptop.
The punchline comes to us from a video Samsung published today on YouTube. The teaser video keeps the exact upgrades to Series 7 pretty mysterious, but it does drop a few details.
The biggest news is Chronos will come with a new AMD Radeon HD 8870M graphics chip.
The video also promises 50 percent faster app loading thanks to RAMaccelerator. Also added is a "true to life" full HD 1,920 x 1,080 display and JBL speakers.
But other than shots of robotic animals, that's all the vid has to offer:
YouTube : http://www.youtube.com/watch?feature=player_embedded&v=RBwGpXcW-Cc
Playing it close to the vest
It's not exactly clear where those upgrades will land. Samsung's video doesn't specify if it's launching new notebooks or just revamping the existing Series 7 line.
Just last year, Samsung added a 17-inch notebook to Series 7. The new book on the block already has JBL speakers and a Full HD screen with the same resolution promised by the video.
Samsung may put a new graphics chip into the 17-inch version, or it could bring the 14- and 15-inch models more up to speed. The Korean company could even release a completely new notebook with all the promised features - the YouTube offering just isn't too specific.
TechRadar's requested more info from Samsung and will update this story if and when the company sheds some light on its plans. We'll also be on the look out for details at CES 2013 next week.

Tip points to HTC M7 debuting at Consumer Electronics Show
Jan 2nd 2013, 22:52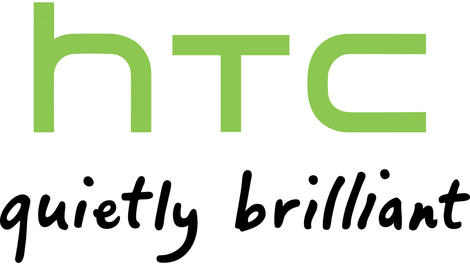 HTC's rumored new flagship smartphone, the HTC M7, could have an official unveiling at the Consumer Electronics Show 2013.
Twitter tipster Football4PDA cited some "indirect information" that HTC is planning a CES reveal for the smartphone.
"Moreover it might have screen buttons instead of hardware touch buttons..." the tip added.
Shifting the home buttons to be part of the screen would be an interesting move, as it would certainly have aesthetic appeal but could also dig into the battery life if the screen needs to remain active even in sleep mode.
Normally, such a tenuous connection would be treated with more suspicion. However, this particular tipster has a remarkably reliable track record, such as leaking the HTC 8X name and specs last year.
CES or bust
The HTC M7 is rumored to be the successor to the popular One X handset.
Purported specs for the device leaked last month, indicating a 4.7-inch SoLux display, 1.7GHz quad-core Snapdragon CPU, 2GB of RAM, a 2300mAh battery, 32GB of internal storage and Android Jelly Bean.
It's also said to support a next-gen Wi-Fi 802.11ac connection, which is rumored to be up to three times faster than current 802.11n Wi-Fi chips.
Initial rumors for the HTC M7 pegged it for an early 2013 launch, so an announcement at CES or the Mobile World Congress is looking like a strong possibility.

Apple: Fix for iOS 6 Do Not Disturb feature coming on January 7
Jan 2nd 2013, 22:48
Apple has revealed that a fix for the Do Not Disturb feature for iOS 6 devices is coming in the next few days.
The feature, which suppresses calls and other notifications when activated, began acting up for some users on January 1.
Do Not Disturb schedules stopped expiring as some iPhone users had requested as 2013 commenced on Tuesday morning, meaning calls and notifications were still being diverted.
In a post on its support pages, Apple said it was working on a fix and advised users to switch the feature on and off manually in the meantime.
Switch Scheduled Off
The post read: "Do Not Disturb scheduling feature will resume normal functionality after January 7, 2013. Before this date, you should manually turn the Do Not Disturb feature on or off.
"To turn off the scheduling feature, tap Settings > Notifications > Do Not Disturb and switch Scheduled to Off."
The Do Not Disturb feature is handy when you're on holiday, or simply trying to get a good nights rest as it can be configured to only ring when your favourite contacts call.

Vodafone launches Nearly New plan with cheaper phones and contracts
Jan 2nd 2013, 22:10
Vodafone has devised another innovative way to put the top smartphones into the hands of users, with the launch of its Nearly New plan.
The scheme, which is available for pay monthly and pay-as-you-go, will offer a significant discounts for customers who're happy to forego a brand new phone in order to save a few quid.
Under the Nearly New plan, customers can sign up for a free Samsung Galaxy S3, HTC One X and iPhone 4 on a £33 a month tariff.
The equivalent tariff, for the Galaxy S3 would be £37, plus a £99 premium on the handset, if customers buy a brand new phone.
£155 off an iPhone 4
The Nearly New scheme also stretches to the pre-pay market, with customers able to grab an 8GB iPhone 4 for just £250 compared to the £405 users would be expected to pay for a brand new blower.
The handsets are "phones that have been returned in very good condition by Vodafone customers," the company said in a press release.
"All phones go through a strict series of checks and processes (including a full security wipe) before being placed on the scheme and are re-boxed with all the right accessories."
The launch of the Nearly New plan, comes following the arrival of the Red Hot scheme, which allows users to rent a handset from the network and upgrade it each and every 12 months.