Techradar - All the latest technology news
Get all the latest tech news from Techradar.com
Is Canonical about to reveal a Ubuntu-powered tablet?
Jan 2nd 2013, 14:19
One of the most popular versions of the Linux OS could be coming to tablets and phones in a big way.
A countdown that ends at 6PM UK time today with the catchphrase 'So close, you can almost touch it', suggests that Canonical, the company behind popular Linux OS Ubuntu, has finally put together a fully touch-enabled version of its platform.
However, strong rumours suggest that the firm is not only going to make good on its promise to make Ubuntu touch-friendly for the mobile space (it's been pledging to do such a thing with Ubuntu Unity for some time) but also that it has partnered with an OEM to launch the new version with hardware too.
Open to Touch
According to PhoneNews, Canonical will take to the stage tonight to present a 'new breed of Ubuntu devices, under the Ubuntu Touch banner'. This means that the company is stepping up its efforts to make Ubuntu a widely used platform on mobile devices as well as the desktop environment.
News of the devices has been 'gleaned' from trackers for the new Ubuntu release schedule, which seems to confirm that OEMs are working with Canonical to present the Ubuntu Touch experience.
Indeed, Canonical has long been vocal in its plans to push into the mobile space, calling it 'crucial' for the company to stay relevant in an interview run by Slashdot with Canonical's founder, Mark Shuttleworth.
He added that the company was looking to create a single OS that could run across multiple platforms: "Let's make one OS that runs on the phone AND on your supercomputer," while also confirming that he was looking to bring a Ubuntu-powered tablet to the shops in the near future.
The same firm also confirmed to our partner title, Linux Format, that it was "working hard to bring both Ubuntu TV and Ubuntu for Android to market," so a truly cross-platform change could be coming.
TechRadar will be on hand at Canonical's launch this evening, so check back later to see what's coming from the team behind the Ubuntu platform.

LG planning full HD smartphone for MWC 2013
Jan 2nd 2013, 11:56
Not wanting to be left out of the next-gen smartphone game, LG is apparently working on a super-sized smartphone of its own, and plans to get it into pockets as quickly as possible.
According to ET News, the Korean manufacturer will launch a full HD, 5.5-inch handset at MWC 2013 in Barcelona at the end of February, with the phone apparently landing in stores just days later – reminiscent of Apple.
There's little else to go on in terms of specifications, but the report does mention that Pantech is the firm behind the 1080p screen.
Super size me
2013 looks to be the year of the big-screened, high resolution display with the HTC J Butterfly/DNA Droid already on the market in some regions and the Sony Xperia Z, ZTE Nubia Z5 and Huawei Ascend D2 all hotly rumoured to follow suit, so it's no surprise LG is getting in on the act.
A reason why LG might be looking to get the phone out the door so soon after its announcement is the fact it looks set to be late to the party again, with its competitors announcing rival handsets next week at CES 2013– lets just hope it's not a repeat of the Optimus 4X HD.
There's currently no word on the handset's price or availability globally (obviously, given it's essentially fictional right now), but TechRadar will be coming to you live from MWC 2013 with all the latest news on LG's hottest handsets.

Gary Marshall: 30 years of the internet - but the best is yet to come
Jan 2nd 2013, 11:53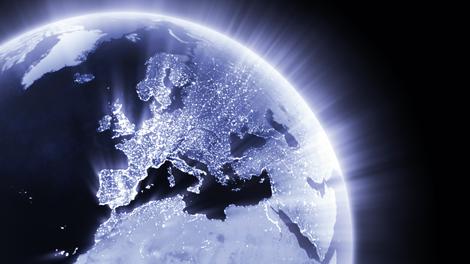 Thirty years ago this week, Vint Cerf began "a great adventure". On January 1, 1983, he and his colleagues switched on the internet.
It wasn't the internet as we'd recognise it today, of course: developments such as the Domain Name System, the World Wide Web, spam and LOLcats were still in the future.
But when Cerf's team moved DARPA's systems to the TCP/IP protocol, they created the plumbing that underpins everything we use today. They didn't just change the way a few computers communicated. They strapped the entire planet to a giant rocket and hit the ignition button.
The internet is the most disruptive technology of our times, transforming the way we live, work and play, and like any major technological shift it's both a wonderful and a terrible thing. In the right hands the internet can bring people together, create new industries and unseat dictators; in the wrong ones it can reinforce prejudice and spread hate, create monopolies and facilitate surveillance and censorship.
None of these things are the internet's fault, of course: it's like magic, or fire, as good or as bad as the people using it.
You ain't seen nothing yet
What's particularly fascinating about the net is that the innovation doesn't appear to be slowing down. The constantly connected tablets we take for granted didn't even exist three years ago, and the mobile web was pretty horrid as recently as 2007 (and it still is in some places - some rural areas struggle to get 3G, let alone LTE).
Most of the services we take for granted are relatively new arrivals, and even they're becoming old hat as new generations get online - in some cases, from incredibly young ages. Hardware is getting smaller, and smarter, and longer lasting, and better connected, and I can't wait to see what we do with it.
If there's a cloud on the horizon it's that in some respects, we seem to be going backwards: in the dark old days of dial-up, when dinosaurs such as CompuServe and AOL roamed the Earth, tech giants tried to make the internet a series of walled gardens, their commercial imperatives corrupting the utopian ideals of the early adopters to deliver an internet based on cash, not clicks.
The open internet won that battle, but while today's names are different the results are spookily similar: for example, viewing content and clicking links inside the Facebook app for iOS isn't dramatically different from using AOL in the 1990s, and it's quite possible to use the internet all day without leaving the embrace of proprietary apps.
It'd be a shame if we were to sacrifice the exuberant, unruly, exciting and occasionally frightening internet to live inside safe, simple and soulless electronic malls, but I'm optimistic. If there's one thing we've learnt from 30 years of the internet, it's that you never know what's next.

iPhone 6 and iOS 7 show up in developer logs
Jan 2nd 2013, 11:31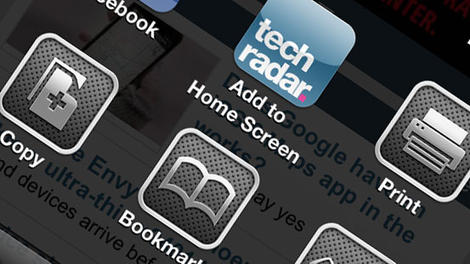 Developers have started seeing some new versions of both Apple hardware and software pop up in app usage logs, including the iPhone 6 and the iOS 7.
Making an appearance as the iPhone 6,1 and originating from an IP address within Apple's Cupertino HQ, the logs suggest that the next iPhone may not be known as the iPhone 5S after all.
The current iPhone 5 shows up similarly as iPhone 5,1 (and iPhone 5,2 depending on what LTE/4G abilities each model has), so it stands to reason that the next iPhone will follow suit.
Name game
The new version number for iOS is a little less surprising - the identifier iOS 7 doesn't shock us although hopefully its vastly improved battery management will.
Unfortunately, although it seems Apple is testing the new soft- and hardware already, there are no clues as to what upgrades we can expect to come out of Cupertino.
If past experience is anything to go by, we may get a bit of a look at iOS 7 at WWDC in June 2013.
The iPhone 6, meanwhile, is more likely to see a September release date as its older be-fived sibling showed up in Autumn of 2012 although it's possible that Apple will whip the new handset out in June instead - it does like to keep us all on our toes.

Trio of handset leaks confirms Huawei's high-end onslaught
Jan 2nd 2013, 10:53
Huawei is set to announce a wave of new smartphones at CES 2013 next week and we're seeing more leaks surrounding its probable new handsets.
This time round we've got another glimpse of the Huawei W1, Ascend D2 and Ascend Mate, all of which see the Chinese firm go a bit more up market than its current array of mid- and low-end phones.
First up is the long awaited Windows Phone 8 device from Huawei, which is currently being referred to as the Ascend W1. The handset is expected to feature a 1.2GHz dual-core processor, 4-inch display and 2,000mAh battery which will see it rival the HTC 8S and Nokia Lumia 820.
In keeping with the colourful tradition of Windows Phone the latest image leak shows the Ascend W1 in four hues; white, black, blue and pink.
What's that coming over the hill?
Next up is the hotly rumoured monster handset known as the Huawei Ascend Mate which will, according to reports, sport a ginormous 6-inch 720p display giving the Samsung Galaxy Note 2 a run for its super-sized money. The same phone was also seen being displayed in a shop in China by a Huawei bigwig, so it seems nailed on this is happening.
Other rumours suggest the Android-toting Ascend Mate will pack in a beefy 1.8GHz dual-core processor, 2GB of RAM and a huge 3,800mAh battery into a body 9.9mm thin.
Lastly is the Huawei Ascend D2 which itself packs a big 5-inch full HD display, putting it in direct competition with the much rumoured Sony Xperia Z, and from the latest press shot leak it sports a design which reminds us of the popular Samsung Galaxy S2.
Hopefully all will be revealed next week at CES 2013 and TechRadar will be in attendance at the Huawei press conference to bring you all the latest news as it happens.

Download sales up but can't usurp discs
Jan 2nd 2013, 10:27
During 2012, we spent more than £1 billion on digital downloads of music, video and games meaning that digital formats now make up a quarter of the entertainment market.
Spending on digital files was up 11.4 per cent last year, according to the Entertainment Retailers Association's (ERA) estimations, with physical sales dropping 17.6 per cent over the Olympic year.
This may not come as a surprise to anyone who invested in a smartphone or tablet in 2012, and populated it with music, films and games for listening, watching and playing on the move.
Game changers
The gaming community has most readily embraced the digital format, with over half of digital sales going on video games, from MMO's like World of Warcraft, to social games on Facebook and console downloads.
Although films and videos are the least popular of the downloadables, they were up 20 per cent in 2012, with music, the most mature, also up 15 per cent.
It's not all sunshine and lollipops for denizens of digital downloads though - despite the increases in the intangible sales, physical formats (CDs, DVDs, Blu-rays etc) still account for 75 per cent of entertainment sales - and the whole market contracted by 12 per cent over the course of the year anyway.
The stats are by no means pin-point accurate though, as they're cobbled together from the Official Charts Company, the GfK Chart-Tracker and the IHS Screen Digest's informed estimates - what's more, they don't account for other digital services like streaming options (Netflix, Lovefilm, Spotify, We7).
Despite this, two things seem sure: 1. Downloads are on the up and 2. rumours of the death of physical media have been greatly exegerrated.
As the ERA's director general Kim Bayley puts it, CDs, DVDs and gaming discs show "incredible resilience".
"It is nearly nine years since iTunes launched in the UK yet over 60% of music sales are still accounted for by physical formats. It is clearly way too soon to write off the CD and in video, digital barely gets a look in."
No word on whether or not these stats take the hipster market into account - the stats breakdown sadly didn't outline VHS, Laserdisc, vinyl and NES game sales.

Sony Xperia Z and ZL pop up on official site
Jan 2nd 2013, 10:19
It looks like Sony has inadvertently revealed two flagship handsets on its website, after press shots of the Sony Xperia Z and Sony Xperia ZL were uncovered.
We've already seen numerous reports surrounding a 5-inch handset dubbed the Xperia Yuga, which is thought to be the production name for the Xperia Z – so the photo on the Japanese firm's site is certainly plausible.
Taking a look at the image name it confirms the Sony Xperia Z will be an Android handset (no shock there) and the phone looks very similar to previous leaks including that oversized power/lock key on the side.
Double trouble
Back in October we saw various rumours talking about a Sony Odin handset sporting a full HD display which morphed into the Xperia Yuga, but Odin isn't dead as it apparently lives on in the form of the Sony Xperia ZL.
According to the picture the ZL sports a slightly different design to the Xperia Z, with a compact chassis resembling the Sony Xperia Go and an oddly placed front facing camera in the bottom right corner.
Latest reports suggest the Xperia Z (and probably ZL) will pack a 1.5GHz quad-core processor, 5-inch 1080p display, 2GB of RAM and rear 13MP camera, but we'll know if this is true when Sony announces its new line up at CES 2013 next week, or at MWC 2013 in February.

Tech trends for 2013
Jan 2nd 2013, 08:00
A round up of the technologies and trends that are well placed to set the agenda in 2013.
We already know what one of 2013's key business stories will be: the launch of Office 2013 in Q1. It isn't just a facelift; it's a major revamp of the software that introduces a vastly improved user interface, more efficient workflow and cloud storage.
Office 2013 embodies several key trends that will shape 2013: it's designed for touch as well as keyboard and mouse input, enabling it to run on tablets and hybrids as well as PCs; it's available as a subscription service as well as a stand-alone product; it will run Office apps; and when you're away from base you'll be able to use Office Web Apps in a browser to access your data.
More devices, fewer PCs
In 2013, business computing will come in more shapes and sizes than ever before. In addition to familiar laptops we'll see Windows 8 tablets (and Windows RT ones, although Microsoft's tablet-focused operating system is not designed for business users) and hybrid devices that transform from one form factor to another.
Microsoft isn't the only firm in this changing market, of course. Apple started the tablet frenzy with its original iPad, and Google has made an aggressive play with its robust and well priced Nexus tablets.
New iPads, retina display iPad minis and Nexus tablets are all coming, and they're likely to accelerate demand for BYOD (bring your own device) policies. The latest version of Android is more business-friendly than before, but it remains a consumer focused operating system, and for businesses iOS may well have the edge here.
Can BlackBerry regain its crown?
BYOD applies as much to smartphones as to tablets, of course, and Android and Apple devices have supplanted the BlackBerry in many businesses.
BlackBerry creator RIM is hoping that its delayed BB10 operating system, now due in January, will reignite interest in and sales of its devices, but after months of declining market share the odds of a Lazarus style resurrection are not good. In 2013 the smartphone winners are likely to be Android and Apple, with Windows Phone a distant third.
NFC: still 'no flipping customers'?
Apple was widely expected to put near field communication chips in its iPhone 5, but the world's favourite phone remains NFC-free – and at the beginning 2013 the technology looks a lot like it did at the beginning of 2012, with many businesses waiting until a return on investment is apparent.
NFC is currently gaining traction in device-to-device sharing, such as Android smartphones swapping data, Google is expected to bring Google Wallet to the UK in 2013 and Transport for London hopes to add NFC readers to its buses by the end of the year. But in the payment arena, NFC is being challenged by smartphone apps using barcode scanning, and by rival technologies such as Square's card readers.
Even the most optimistic analysts believe that widespread NFC adoption is still several years away:
4G, 'the third platform' and mobile security
One of the most significant changes expected for 2013 will follow the 4G mobile spectrum auction, which will enable all the major networks to offer 4G mobile broadband.
As 2013 begins 4G is only available from Everything Everywhere in a few cities, but by the end of the year most large urban areas should have exceptionally fast mobile coverage. 4G promises faster data transfer, about four times the speed of 3G, and it is more robust, promising more reliable mobile data connections.
The combination of powerful mobile devices and reliable, fast mobile networks paves the way for what analysts call "the third platform" (the first two were mainframes and networked PCs). A combination of mobility, cloud computing, social media and big data analysis, the third platform relies on cloud based services running on mobile devices.
The move to this third platform will provide security headaches for firms. It is difficult to keep company data secure as users access multiple networks, many of them public and potentially compromised, especially if users are also installing apps that might contain malware.
According to Symantec, where devices go, attackers will follow: as more firms deploy cloud and mobile technology, "the opportunities for an attack will also continue to increase; therefore, it is essential for [organisations] to adopt a defence-in-depth strategy in order to maintain their security posture".