Techradar - All the latest technology news
Get all the latest tech news from Techradar.com
Huge valuation placed on Twitter ahead of potential IPO in 2014
Jan 3rd 2013, 22:40
Twitter is reportedly preparing to go public in 2014, with one research firm already placing an $11 billion (UK£6.83, AUD$10.51) valuation on the company.
According to the Guardian, financial researchers Greencrest have reached the rough valuation by analysing the 'secondary market' in which shares trade hands privately and unofficially.
The firm also said the social network's jump from an $8 billion (UK£4.96, AUD$7.64) valuation in 2011, is partly due to unsubstantiated rumours that Apple may be interested in buying the company.
Facebook and Zynga have taken a battering in the stock market, as Wall Street sours slightly on internet properties, yet Twitter is still planning to float when "the company is ready," according to CEO Jack Dorsey.
Good 2013 for Twitter
"Twitter is up since the Facebook IPO and is now valued at northward of $11bn," said Greencrest analyst Max Wolf.
"This makes sense as growth in users and new monetisation efforts are both yielding fruit and pointing toward a good 2013 for Twitter."
Greencrest says Twitter will start preparing for the IPO this year.

Facebook testing free VoIP calling through its Messenger app
Jan 3rd 2013, 22:03
Facebook took another step towards total global domination on Thursday when the social network revealed it was testing a new feature for its Messenger app.
In an effort to appease its users, and potentially gain even more, Facebook is now trying out free voice calling over WiFi through Messenger.
Though it is currently limited to the iOS version of the app in Canada, Facebook hopes to roll out the feature to Android users, and other territories, soon enough.
For now, those of you outside of the Great White North, and not using iPhones, will have to make do with the limited ability to send short voice messages via the app.
Facebook's FaceTime
Even though this feature is only in the testing stages, and doesn't offer video conferencing, Facebook has an immense opportunity to capture a lot of users for voice over IP calling.
Services like Skype and Vonage already offer similar service, but don't have quite the customer base Facebook does with its hundreds of millions of users.
If this feature was ever to move out of the test phase, the potential for Facebook to change how its users communicate with each other is huge.
Facebook has run more than a few tests in various markets before, with several still currently ongoing for many users.
As interesting as Facebook's previous trials were, none had quite as much game changing potential as this free WiFi calling.
There's no telling when or where Facebook will be trying out this new venture next, but if the response is strong from this initial phase, it might not be long until phone bills are a thing of the past for Facebook users.

YouTube on TV comes to Panasonic, Sony, and LG at CES
Jan 3rd 2013, 21:47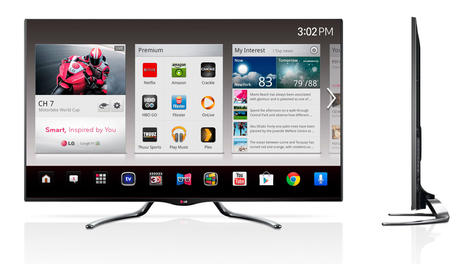 Google is bringing its YouTube on TV Android pairing feature to a host of new smart televisions at CES without the need for extra hardware.
The firm announced that new smart televisions from manufactures LG, Panasonic, Bang & Olufsen, and Sony will support YouTube on TV without the need for any additional hardware like a Google TV box.
The feature lets users pair an Android smartphone or tablet with a television to stream videos on the bigger screen while using the Android device as a remote. The Android device can be used to browse for the next video while one is playing on the TV, or even set up a queue of videos.
Android users with a Google TV box can already make use of the streaming feature through an update to the Andriod YouTube app that launched in November.
Bye bye Google TV box
While LG, Panasonic, Bang & Olufsen, and Sony will be the first manufacturers with compatible smart TVs at CES, more are on the way throughout 2013.
Google says that compatible smart TVs are also being produced by Phillips, Samsung, Sharp, Toshiba, and Western Digital that will launch later in the year.
Last month LG got ahead of the announcement, unveiling its new Google TV-equipped GA6400 and GA7900 that will make their debut at CES.
Google avoided actually using the term Google TV in the announcement, so don't count on all of Google TV's features to be a part of the new televisions. Instead, Google is only announcing the YouTube on TV feature for the new devices.
LG's secrets are already out, but we'll still have to wait until CES for the full skinny on all of the new TVs on display.

Google Nexus 7 dock to finally go on sale this month?
Jan 3rd 2013, 21:41
The long-awaited docking station for the Google Nexus 7 tablet is set to go on sale in Europe and the United States this month, according to reports.
The dock was first teased shortly after the tablet arrived at Google I/O back in June and appeared once again in a Christmas promotional video from the Android team.
The ASUS-made accessory has been available to pre-order in the States from independent retailer B&H Photo since December, with that site now quoting an expected availability date of January 10.
The site is asking $39.99 for the fabled desktop dock, although Android Central said the official Google price may be closer to $29.99.
Going Dutch
Meanwhile, Dutch site AndroidNews.nl has word that it also be available in the Eurozone in the middle of this month, although there's no news on European pricing just yet.
The dock will allow users to safely stow the award-winning slate, while also packing a Micro USB port and a 3.5mm headphone/speaker jack.

Samsung confirms Tizen smartphones coming in 2013
Jan 3rd 2013, 21:14
While there have been numerous reports during the past year claiming Samsung was readying its own smartphone line-up using the Tizen operating system, the South Korean company hadn't made any official announcements.
On Thursday, Samsung revealed in a statement to Bloomberg that 2013 would indeed be the year the open-source OS phones would arrive.
"We plan to release new, competitive Tizen devices within this year and will keep expanding the lineup depending on market conditions," Samsung stated.
The news comes just days after the Daily Yomiuri reported anonymous sources told the paper the Samsung would unveil the first Tizen phone in Japan through NTT Docomo.
Samsung still hasn't even shown off a proper model of its Tizen smartphone, so it comes as no surprise the company still didn't reveal an exact date or even a time frame for its release.
Go your own way
Though Samsung has seen some incredible success in 2012 running Google's Android OS on phones like the Galaxy S3, the company is clearly looking to become a bit more self-reliant in 2013.
Samsung sold 55 million smartphones during the third quarter of 2012, leading all its competitors like Apple and Nokia by a wide margin.
Tizen will be faced with plenty of challenges in the coming year, particularly considering Android dominated the market with a 72.4 percent stake.
While it's true Samsung was the number one selling Android device maker, there's no telling if consumers will follow the manufacturer when it strikes off on its own.
Even if Samsung helped contributed to a large portion of that number, there are no guarantees the new OS will be able to make waves amongst the likes of iOS, Windows Phone 8, and BlackBerry 10, each of which is vying for a much smaller piece of the pie.

Search users won't see change come from Google's FTC concessions
Jan 3rd 2013, 20:11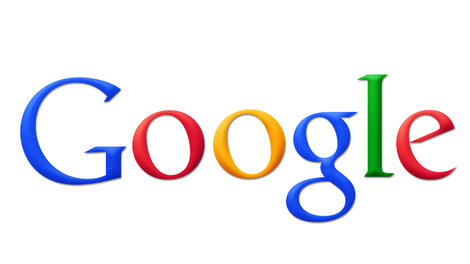 Google survived the first sweeping federal investigation into its business practices, Richard Brosnick, a shareholder and director at the New York office of the Butzel Long law firm, told TechRadar Thursday.
Brosnick, who specializes in antitrust law, weighed in on two settlements between the U.S. Federal Trade Commission's (FTC) and Google, which saw the search giant put an end to a 19-month probe by agreeing to license certain patents and change some of its business practices when it comes to how advertisers can market themselves, particularly when using competing sites.
Most importantly for Google, however, is what the FTC decided not to charge it with.
"The core allegations [against Google] were that it biased its search results, and the FTC decided there weren't any violations there," Brosnick said.
User impact minimal
Very little in how most regular search users experience Google will change, Brosnick said.
"Aside from the patent issue, on the search side, users won't see any difference. On the advertiser side, the portability and scraping concessions will make some difference.
"I don't think consumers should see much of an impact and that in and of itself is probably partially why the FTC closed its search investigation. Most of the changes Google has made are being driven to improve consumer experience, which is something the FTC supports."
Looking at another high profile antitrust investigation currently underway, Brosnick said there's no sure way to tell what impact its settlements with the FTC will have on a European Union investigation.
"It's hard to say how the decision will impact the EU's decision," he said.
"From a tactical point of view, Europe has seemed more aggressive on these types of charges. I can see Microsoft and others might try to get the EU to take action in a way that the FTC couldn't."

Nokia's Lumia 920 successor rumored to be thinner and lighter
Jan 3rd 2013, 20:05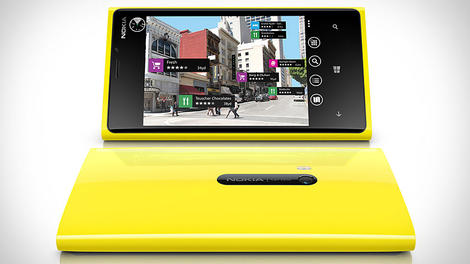 A report on Thursday claimed that Nokia is planning a high-end successor to the Lumia 920 with a thinner and lighter form thanks to a new aluminum body.
The existing Nokia Lumia devices all use polycarbonate, making them thicker and heavier than they could be with aluminum instead.
The new aluminum Lumia smartphone, which will reportedly be similar in specs to the 920, is currently known only by the code name "Catwalk," possibly because of its attention-grabbing body.
An aluminum frame could make the Lumia 920 successor thinner and lighter, yes, but it could also come with some drawbacks.
Aluminum vs. polycarbonate
Several other high profile devices, including Lumia 920 competitor HTC Windows Phone 8X and Samsung's Galaxy S3, use polycarbonate for their shells as well.
Others, including the iPhone 5 and HTC One S, sport aluminum on their chassis.
Polycarbonate is considered quite well-suited for mobile devices, being relatively lightweight and scratch-resistant. Nevertheless, aluminum could be a step up.
On the other hand, let's not forget that it was the iPhone 5's scratch-prone aluminum back that caused so many problems back in October around the smartphone's launch.
Three new Lumias total
The Verge also claimed on Thursday that Nokia has two other new Lumia handsets planned to debut this year as well.
The site's sourcing was minimal, though, so it's not clear where this information comes from.
Little more is known about any of the new Lumia devices, besides that The Verge expects them all to be introduced in 2013.
TechRadar has reached out to Nokia to find out whether it would like to share any more information, but the Finnish company has yet to respond.

Updated: Google escapes harsh penalties in U.S. government antitrust settlements
Jan 3rd 2013, 18:34
The U.S. Federal Trade Commission (FTC) issued its findings in a 19-month investigation into antitrust allegations against Google Thursday, stating that the search giant has agreed to change some of its business practices as well as license patents to remedy concerns that it's stunting competition.
The commission made the announcement during a press conference, with FTC Chairman John Leibowitz taking the podium and calling the investigation exhaustive.
In two separate settlements, Google agreed to meet previous commitments made by Motorola (a company Google now owns) to offer standard essential patents on smartphones, tablets and laptops on fair, reasonable and non-discriminatory (FRAND) terms to competitors.
Google also agreed not to "scrape" competitor data and present it as its own in search results and won't penalize advertisers for simultaneously managing campaigns through Google AdWords and competing platforms.
Details
As part of the patent settlement, Google said it won't seek injunctions either in federal court or the U.S. International Trade Commission that block rivals from using standard essential patents that the FTC called critical to innovation and competition.
In a separate agreement, Google will remove restrictions on the use of AdWords that make it more difficult to manage ad campaigns across multiple platforms.
According to an FTC press release, some members of the commission were concerned that conditions set by Google in the use of its application programming interfaces (APIs) made it harder for advertisers to manage cross-platform campaigns.
Google will give websites the option to "opt out" of display on Google's vertical properties such as Google+, Google Local and Google Shopping, while still allowing those sites to appear in organic search results.
The Mountain View-based company will also halt the practice of "scraping" content from competing sites, such as Yelp reviews, and using it to bolster its own properties (Local, Shopping, etc.).
Safe search
Most significantly, the FTC said it won't touch Google's search algorithms following a 5-0 vote to close the investigation into whether Google biased its search results to harm competition.
"Even though a lot of people would like us to bring a big search bias case, the facts aren't there for us to apply," he said during the press conference.
Though evidence was found that Google "took aggressive actions to gain advantage over rival search providers," according to Beth Wilkinson, outside counsel to the FTC, in a press release, the evidence collected didn't mount up to required legal action.
Google's commitments, Leibowitz noted, are enforceable and legally binding.

Next Connect offers NGD incentive
Jan 3rd 2013, 17:35
Fibre network operator Next Connex has launched a campaign to support customers using the new Next Generation Data (NGD) colocation hall near Newport in South Wales.
The company, which runs a light fibre network connecting the Newport data centre with London and much of southern England, has said it will provide up to three months free connectivity between the NGD facility and other data centres.
This is intended to offset connection costs and provide scope to install and test equipment prior to going live.
The co-location hall was opened recently to provide UK based co-location services for housing single or multiple racks.
Richard Auld, Next Connex's commercial director, said: "The new colocation hall offers extra capacity and flexibility for service providers. As a dark fibre network provider, Next Connex's Internet Access and point-to-point low latency connections make NGD a compelling co-location facility."
He said the company's network can connect NGD to London Docklands in less than 1.6 milliseconds. It provides connectivity from 10Mbps to 100Gbps, including IP transit, Ethernet and MPLS networks.

Review: Huawei Ascend G330
Jan 3rd 2013, 17:32
Introduction
Huawei had a big winner on its hands in the form of the Ascend G300, a phone launched back in the spring of 2012 exclusively through Vodafone in the UK.
Arriving at just under £100 when bought alongside a PAYG SIM card, it offered a surprisingly well made phone with a decent 4" display.
It quickly gained a huge following among those looking for decent Android performance on a budget, replacing the Orange San Francisco as the top choice for those looking for a great combination of power, style and a price tag substantially less than today's high-end models.
Now Huawei's looking to repeat the trick with the Ascend G330. It's not an entirely new phone, but you get a faster, dual-core processor and a slight external redesign that dumps the G300's silvery style for a more traditional all black approach.
It's still a nice, weighty little phone, with Huawei doing a good job of making a 4" display fit the hand well. It's not what you'd call stylish, though, with Huawei seemingly intent on cloning the cheaper Samsung models of a couple of years ago.
The display's a high point, though. It's bright and sharp and offers the same 480x800 resolution as the old Ascend G300. Icon text is pretty clean and crisp, plus it's perfectly usable outdoors if you stick the brightness up to full whack.
Huawei's also beefed up the camera spec by a factor of two, adding a front-facing camera along the top edge of the G330. That's the telltale sensor there beside the Huawei logo.
The G330 also comes with a proximity sensor in the front to deactivate the display when you're on a call, plus a sensor to adjust the display's brightness automatically.
Button and hole location is unchanged on the Ascend G330, so you won't require lengthy rehabilitation should you be upgrading. The 3.5mm jack and a nice, chunky, easily locatable power button are on the top edge with the USB connector on the bottom, plus the volume up/down toggles on the left.
Android fans will be pleased to see a normal SIM slot and a micro-SD card hole beneath the G330's back cover, which is a relatively flimsy and bendy plastic affair.
At least it's easy to lever off, though, with even the most chewed of finger nails able to fit under the slot on the top edge and pop the case open.
The G330 is a nice phone to hold. The rubberised back is grippier than the slippery silvery finish of the G300, making it feel a little more glued to your fingers. Build quality is mixed.
The display's solid, smooth and responsive, as are the three capacitive buttons, but it tends to creak a bit when you're pressing the power and volume buttons.
It's a little bit bland and there's nothing to love or get excited about, but for £10 a month you can't really expect glassy backs and spangles and a chassis built by robots on the International Space Station. It's all about what it can do internally.
Interface
The Huawei Ascend G330 is powered by version 4.0.4 of Google's Android software, more commonly known as the Ice Cream Sandwich release.
This is a big step beyond and above the 2.3 software that came pre-loaded on the Ascend G300, offering stacks of new features and an entirely new look and feel.
Thankfully for Android fans, Huawei's not made many changes to Google's original code. You get all the Android staples - a lock screen with music player controls and quick unlock shortcuts, a number of home screens to install your shortcuts and apps, the Notifications pull-down panel for system updates and app news, plus access to Google's immense Play Store to download whatever apps and widgets take your fancy.
There are two main elements to the home screens, the desktop space where you install shortcuts, plus the permanent floating dock beneath.
Both of these areas are customisable, by long-pressing an icon and dragging it around or flinging it into a rubbish bin to remove it.
If you'd like to try Huawei's own take on Android, pressing the menu button brings up the option to install a couple of other Huawei themes.
They're not particularly invasive or offensive, mainly just changing the colours and design of the dock icons and apps. You're best off using the more stylish standard Android option, which Huawei has only amended by fiddling with the lock screen and adding a few widgets of its own, like the big, HTC-like clock and weather station.
Pressing the middle button on the floating dock pulls up the app drawer, where all the stuff pre-loaded by Google and Huawei and anything you've downloaded yourself lives.
Huawei's stuck with Google's standard way of organising this in Android 4.0, giving you a list of apps followed by a graphical scrapbook of all available widgets, which you press and chuck onto a home screen slot.
Some widgets, like the useful Bookmarks one that populates itself with a list of bookmarks either on the phone or pulled in from a Google account, are resizable, with a long press on them once they're in place letting you pull in the sides until they form a shape that best fits your mobile phone feng shui.
And to further simplify your layout, Google's mobile OS features simple folder creation. Dragging one app shortcut on to another automatically creates a folder and sticks both icons into it, with a pretty little round porthole now showing the folder's contents on the home screen.
In terms of buttons, Huawei's keeping it a little old school here. You get three capacitive touch buttons beneath the display - Back, Home and Menu - with a long-press on the menu button bringing up the multitasking panel and its list of recent accessed apps.
One of the minor failings with the Huawei Ascend G330 is its relative lack of RAM at only 512MB. This means that the multitasking menu is often rendered a little useless, as the OS can't keep too many apps running at once.
So instead of a multitasking menu, it's basically just a list of things you've had open before, with no guarantee that the phone's actually been able to keep them open in the background.
That's not a huge problem, but it does mean that if you're playing a game and you decide to pop off back to the Home screen to check Twitter or your email, chances are the game will actually exit and boot you out, rather than stay open in memory.
Multitasking shortcomings aside, the Huawei Ascend G330 and its dual-core processor do a good job of moving these home screens and their interactive widget content around smoothly.
Huawei's even enhanced Google's Android core a little by letting users pinch-zoom the display out to an overview mode, from where it's possible to shuffle the order of the home screens or add or delete a few.
You can have up to seven home screens - more than Ice Cream Sandwich's usual offering of five.
Contacts and calling
Contacts
The contacts section uses Google's minimalist blue-on-white approach, breaking down your friends and numbers into a tabbed collection of three main areas - Groups, Everyone and your Favourites.
The Groups section is one of Android's smartest little features for sociable people. Here you can add anyone from your entire contact list to a form a little buddy huddle, where you can send a SMS message or email to everyone within the section. It makes organising drunken evenings and coach trips to Blackpool super simple.
Each entry in your contacts has its own individual page, where you're able to add (or instantly take and insert) a photograph of your friend, plus you can add in a web site address, home address, email and instant messaging contact details, internet calling account details and more.
Android's home screen system lets you break this down even further. You can add a 1x1 icon shortcut to the home screen, setting this to automatically call or send an SMS message to any individual contact. One press of the icon is then all it takes to ring or text your favourite person.
Calling
The calling area also saw some big changes come along with Google's Ice Cream Sandwich software, and Huawei's got them all into the Ascend G330.
The lock screen is your first line of defence when it comes to avoiding talking to people. When a call comes in you're able to automatically reject it by telling the caller you're busy and palming them off with a present SMS reply.
The dialler itself is Android 4.0's chunky blue-on-black system, which again gives you three top tabs to speed access to the dialler itself, your recent call log and quick access to any Favourite contacts you've starred within the main listing.
It also supports smart dialling, so all you have to do is start typing in the first few characters of a person's name to have Android pull up their number and chuck it in the field ready for calling.
Call quality on the G330 was good. Voices came through loud and pretty clear, while we didn't encounter and issues with dropped calls. The external speaker's also pretty loud when used in hands-free mode.
Messaging
The SMS system in the Huawei Ascend G330 is the same slightly underwhelming layout as found in Google's Ice Cream Sandwich code, giving you simple threaded messages and plenty of attachment options.
Photos you've previously taken are automatically resized for sending through the limited SMS system, although there's no such feature when it comes to video clips.
The only way to send a video is to take one, live, but then you're only allowed to take a two-second clip. Probably best not bothering.
Huawei's put a custom keyboard of its own on the G330, replacing the TouchPal option found in the G300.
Huawei calls this the utilitarian "Huawei Input Method" and it's a pretty bland, awkward system to use. Alternate characters are hidden away in sub pages, and we found it very unintuitive when trying to switch between different fields.
It does attempt to auto-predict words as you're typing, though, putting them up in an orange bar above the keyboard, and none of the dictionary issues present in the Ascend G300's Android 4.0 update are present here. It's a bit fiddly, but it works.
Fortunately, the standard Android 4.0 keyboard is also in here, offering a much simpler and more user-friendly way of sticking words into your telephone.
This one also has a line of numbers on the top row of the keyboard, accessed through a long press, plus there's a useful punctuation bar that appears each time you enter a word and a "..." icon beneath suggested words that pulls up loads of extra suggestions. It's much better than Huawei's own effort.
The email app is the same as found in Google's code. It supports multiple accounts and lets you select options for checking frequency, plus there's even an area for managing a selection of stock phrases, making it simple to spam out easy quick replies by choosing "Insert Quick Response" from the menu button when replying to someone.
Internet
Coming with Android 4.0 as its core operating system means the Ascend G330 features Google's enhanced and updated web browser, which now comes with loads more options, syncing with your desktop Google and Chrome bookmarks plus a handy visual tabbing system for managing multiple windows.
The G330's dual-core processor does a great job of building and scrolling pages, with text quite readable and clear on its 480 x 800 resolution display.
There's a bit of an issue with the phone's relatively limited 512MB of RAM, though, with big browsing sessions really eating up the memory, meaning the G330 often takes a few seconds to rebuild the home screens once you exit a session.
But in terms of actually using it as a browser, Google's software is excellent. One of the cleverest recent additions to Android is the little floating menu bar, which, once selected, can be pulled up by swiping a finger in from the side of the screen.
This does away with the URL bar, giving more screen to the sites and allowing quick access to any open tabs.
Chrome users will love the way their desktop bookmarks and folders instantly pop up inside the G330's menu, plus there's support for offline reading - save a page and it'll be stored within the Saved Pages part of the bookmarking area for reading when away from mobile signals and Wi-Fi.
In terms of other little touches, the browser's menu button lets you open a new incognito tab for keeping your internet use private, pages can be shared through any of Android's social apps, email or Bluetooth, plus a long-press on an area of text lets you select text, copy it to the clipboard, share it or search for the highlighted terms.
It's a feature-packed browser that makes web use on the go simple and intuitive, with the G330 packing enough oomph to avoid crunches and slowdown.
Camera
The camera is one place where Huawei's done quite a bit of customisation, giving the imaging tools a simpler appearance and cutting back on the features somewhat.
You get a simple menu system that lets you select the white balance or activate a handful of useless image filters (negative, solarise, posterise and more), plus there's the option to shoot single images of have the G330 attempt to build a composite panorama image.
The G330's sensor is rated at 5-Megapixels, with images coming off the camera at 2592 x 1944 resolution.
Pics taken outside in good light are quite crisp and clear, capturing grassy detail well, but inside it struggles more.
Low light photos are quite noisy, plus the camera takes longer to focus and shoot when lounging about indoors in the semi-darkness of winter.
The digital zoom lets you get 4x closer to your subject, and as long as you're not viewing the images at full size you can live with the results.
One big improvement over the G300 is the addition of a front-facing camera, which shoots at 480 x 640 resolution. It doesn't produce the clearest shots in the world, but is a nice thing to have in a phone at this budget price point.
It's a nice and fast camera to use, though, with the option to access it direct from the lock screen making it a little easier to whip out in a hurry when your dog does a funny face.
If you want to jazz up the photos a little, there's an image editor accessed through the Gallery. This lets you add retro filters like a vignette and film grain, or crop and flip photos, edit red-eye and rotate your shots a little to straighten them up.
Click here to see the full resolution image
Click here to see the full resolution image
Click here to see the full resolution image
Click here to see the full resolution image
Click here to see the full resolution image
Video
The G330's video capture features are rather underwhelming. The video app has again been simplified by Huawei, offering only the basics like white balance, resolution settings, GPS tagging and the option to change default storage from the internal memory to SD card.
The maximum video resolution is 864 x 480, which although pleasingly widescreen results in some blotchy and disappointing results, with the MP4 files lacking colour and detail.
What it can do well, though, is handle dark and light areas, with the sensor adjusting quickly when lighting conditions change.
There's also a responsive auto-focus which, although perhaps a bit too keen, manages to keep subjects sharp and clear.
It's an odd video camera. It handles movement well, but lacks colour. The frame rate is a consistent 30fps, but the detail's a bit patchy. It's the G330's weakest link, but by no means unusable.
YouTube : http://www.youtube.com/watch?v=Y-q_aErGOa8
Media
Huawei's stuck its own music player on here, which it calls Music+. It's a pleasant enough thing, coming with a large home screen widget that pulls in album art, plus lock screen controls for easily skipping the more tedious of album tracks.
Playlist support doesn't deviate from the Android norm, with Huawei's player automatically generating playlists for recently added tracks and your most played tunes, also letting you sort them via any you've added as a Favourite.
This Favourite implementation is a bit odd. Instead of being able to "thumbs up" or "star" a track, faves are added by accessing the My Favourite tab, then scrolling through your library to find the ones you want to highlight - which is a bit cumbersome.
Of course, the first thing you ought to do is fire up Google's own Play Music app instead, which is also pre-loaded on the Ascend G330 and brings the joys of cloud storage and playback to Android.
It's a much prettier player too, offering a big graphical library, integrated shopping links that take you out to Google Play's music store and the option to cache music you may have stored within Google's cloud servers to the device for offline access.
One curiosity here is the way Google's Play Music app doesn't integrate with Huawei's own lock screen music controls, meaning there's an additional step (pulling down the Notifications menu) to skip tracks when using Google's Play Music app. And even then it only lets you skip forwards, not back. Odd.
Video playback is a little disappointing. We couldn't get the G330 to play any of our usual review AVI files, with it only wanting to play MP4s out of the box.
That's easily fixed with a video player app download, though, so isn't a particularly sore point.
Battery life and connectivity
Battery life
The G330 comes with a 1,500mAh removable battery. That's at the lower end of what we'd expect to see in a smartphone these days, especially one with a 4" display, but we found it to be one of the better performing, longer-lasting phones around.
We managed to sail through a day of heavy Twitter and general app use, taking photos and fiddling with the phone non-stop as one tends to do to pass the time these days.
In fact, if you can dial your use down a bit it ought to be possible to nurse the G330 through two days of uptime, making it one of the most reliable and dependable of today's smartphones.
Huawei's put a power saving mode of its own on here. Once battery life drops to a certain level the G330 will ask if you'd like to engage this low power mode.
The problem is it's not customisable, simply offering the option to limit features to restrict power consumption.
Connectivity
Huawei's also integrated DLNA sharing, with a DLNA folder option added to the standard Android share system. Pick a file, share it through the DLNA app and it'll be ready and accessible by any other devices currently hooked into your home network.
As for radio wireless things, the G330 supports GSM 3G and HSDPA, plus there's an FM radio in here along with Wi-Fi 802.11 b/g/n connectivity and Google's ace wireless hotspot feature, that lets you turn the phone into a little Wi-Fi router for hooking a laptop into a 3G data connection.
Maps and apps
Maps
The G330 comes fully loaded with all the Google apps you'd expect to see on a modern Android phone, with the incredibly slick Google+ tool on here, your usual Gmail, YouTube and Talk apps, plus the fantastic Google Maps to solve all your pizza-finding problems.
As well as offering a great map complete with GPS integration, Google's Maps app also works as a full power satnav tool, taking your current location and using it as a start point to map out any journey.
The G330 managed to secure a GPS lock within seconds, while Google's Navigation tools worked as seamlessly as ever on Huawei's phone.
Google's Navigation app offers much more than simple directions, too. You can scan ahead to the next junction, even firing up Google's Street View imaging app to give yourself a proper picture of what the next corner's going to look like. You also get spoken voice directions, just like a proper satnav.
Apps
The Android Chrome browser has also been pre-installed as part of Huawei's Android 4.0 software, giving users an alternative way of accessing the web. It's very pretty and has a lovely tab system, but we'd rather have the 50MB of storage space it eats up.
As for other cool stuff to play with, Huawei's put on its own phone back-up solution in here. This can store your personal data, contacts and more to SD card, plus it's also able to back up your apps to its internal storage, should you be planning any ROM fiddling or factory resets.
There's also a rather nerdy AppInstaller tool on here, which lets you bulk-install any Android APKs saved to memory card.
We doubt many people will use it, but it's a nice power-user feature. And there's a file manager on the G330. We all love a file manager.
One of the main problems with budget Android models is the amount of app memory supplied with the phones. The Ascend G330 comes with around 630MB of usable app space, which on the surface seems like quite a good amount.
However, with the likes of Chrome (50MB), Facebook (26MB), Google+ (27MB) and other large apps all pre-installed, you might still find yourself running out of space.
Android lets you shuffle some apps to SD card, which is handy, and something you may well end up doing here to remove the low memory warning from the Notifications pane if you really go crazy with the app installs.
Hands on gallery
Official gallery
Verdict
The Huawei Ascend G330 is a nice phone for the money. It's a little boring in terms of design, so you won't be impressing anyone with its appearance, but there's more than enough power internally to make it a good performer and solid choice considering its budget price tag.
We liked
Huawei offers a selection of themes and its own user interface skins, but the default Android 4.0 look is by far the best.
A few dodgy Huawei widgets and a custom lock screen are Huawei's only changes to Google's Ice Cream Sandwich code. It's great to find a relatively untouched version of the OS on a cheaper phone.
Battery life was surprisingly good for a modern smartphone. The smaller 4-inch display and Huawei's own set of power-saving tools combine well here to keep you up and running through a working day and well into bedtime Twitter mode on one charge.
The display's great for a budget model. It's bright, sensitive to the touch and feels nice and solid. There's a pretty slim bezel on the G330 too, making it feel like modest little thing despite its 4-inch screen.
We disliked
It does creak and groan quite a bit when you're pressing the volume and power buttons, making us slightly suspect of the build quality.
It's probably just the plastic back not fitting that tightly, but it does make you worry that it's not the sturdiest of devices.
The camera app's a bit on the basic side, more so when capturing video. Video quality's not great either, with the clips maxing out at 864x480 resolution - and there's also quite a lot of digital noise on clips.
Media playback isn't that impressive either. The G330 couldn't handle any of the AVI files we threw at it, so you'll be needing to convert stuff or download an alternative app if you have stacks of old videos you want to watch.
Verdict
The Ascend G330 is a solid performer. It's smooth in use, has the power to run even the most demanding apps very well, and although not hugely exciting to look at and hold, the display's clear and bright enough to elevate it above some of the tattier budget models.
And it's definitely more capable than the old Ascend G300, with hardly any glitches when downloading/updating apps and navigating the phone at the same time.
Currently only available through TalkTalk on contracts starting at £10 a month with a paltry amount of minutes and data (100 mins and 200MB), it's a good choice for those after a decent amount of power on a budget.
The Ascend G330 isn't quite the storming winner the original Ascend G300 was at its £99 price point, but it's still one of the more capable budget Android models out there today.
It delivers a great smartphone experience for the money with hardly any obvious compromises.

Review: Viewsonic VSD220
Jan 3rd 2013, 17:14
Touch technology has assimilated all manner of mobile devices. Phones, tablets and latterly laptops with tablet-convertible functionality, it's all powered touch technology.
But what about desktop devices? Windows 8, of course, offers a properly developed touch interface for any compatible device. But does touch really work on the desktop?
And what about Google's Android operating system? Might that be a goer on the desktop? Enter the new Viewsonic VSD220.
Not only is it a touch-enabled 22-inch PC monitor. It's also a fully functional Android device complete with the 4.0 Ice Cream Sandwich revision of Google's operating system, wireless connectivity and 8GB of flash memory. And all for just £330. Sounds like a steal.
Check out our video walkthrough...
FutTv : 8d0odwbf2ryNf
The most interesting part of the Viewsonic VSD220 package is the Android fucntionality. The enabling hardware starts with optical touch technology with support for multi-touch.
Then there's a a TI OMAP4 processor. It's not exactly the fastest chip in Christendom. Many smartphones have more powerful CPUs. By it chugs along at a respectable 1GHz and sports two cores.
As for memory, we're talking 1GB of RAM and a further 8GB of flash memory for mass storage. Storage expansion is amply catered for courtesy of three USB ports and a MicroSD slot.
As for networking and connectivity, b/g/n Wi-Fi is built in, as is a physical ethernet adapter and Bluetooth 2.1. There's a camera, too, for video call duties.
In short, it's a full function Android machine. Compared with a typoical smartphone only lacks GPS, which would obviously be redundant for a desktop dwelling device.
On the software side, Viewsonic has gone with Android 4.0.4, a version of Ice Cream Sandwich. So a fairly recent build, but not the latest Jelly Bean variant.
Features
The screen itself is a pretty routine affair based on TN panel technoogy. It's 22 inches in diagonal and offers a full-HD 1,920 x 1,080 pixel grids. Nothing special for a 22-inch PC monitor, but a hefty resolution by Android standards.
Viewsonics claims regarding panel performance are par for the TN course, albeit the more modern, capable examples of the breed. Contrast comes in at 1,000-to-1 while pixle response is rated at 5ms.
If there's one area where the Viewsonic VSD220 falls short as a monitor, it's connectivity. There's just a single micro HDMI input. In practice, that's fine for most PCs. You can use a DVI-to-HDMI converter to connect to any PC with a DVI port. But it doesn't make for the most flexible monitor.
Android
What to make of the Viewsonic VSD220 as an Android device? Unfortunately, it's hard to avoid drawing the conclusion that it's a little clunky.
Much of that is down to the combination of the mediocre TI OMAP4 dual-core processor and the large 1,920 x 1,080 pixel grid. It makes for frequently sluggish performance and occasionally painful slowdowns.
That applies to everything from demanding web content and third party apps to some of the native Google apps. Even Google Maps feels fairly reluctant.
But even with a more powerful processor, things wouldn't be perfect. For starters, Android Ice Cream Sandwich may not be ancient, but it does feel dated and unfinished.
It also makes for an unsatisfactory browsing experience. Web pages that are capable of detecting mobile operating systems based on browser technology immediately assume you're viewing on a smartphone or tablet and serve up a dumbed down experience.
Admittedly most allow you to switch to the full desktop version. But even here, pages are scaled up as they would be on a tablet. In other words, despite 22-inch diagonal and generous resolution, web pages feel cramped and the scaled-up images are blurry.
There's no support for flash video, either, which doesn't exactly boost the browsing experience. The app experience is patchy, too.
The iPlayer app, for instance, simply doesn't work, stalling at the point of video load. Some apps can behave oddly when it comes to screen orientation, with some elements only running in portrait mode, which isn't much use.
It's a shame, because the screen itself is reasonably responsive and accurate. Overall, there's just enough that works well enough to give a glimpse of what could be a nice little desktop machine for light use, perhaps on a kitchen counter top.
The virtual keyboard, for instance, is great inputting web URLs and short emails, even if you wouldn't want to compose anything truly significant.
The fact that it's Android also means you can slap on your favourite apps – or at least the ones that don't depend on GPS functionality.
Performance
For the most part, the Viewsonic VSD220 is a conventional 22-inch TN panel in the modern idiom. That means colours are rich and saturated and the overall image quality is good.
It performs well enough in our test images, with little evidence of compression in either black or white scales.
Admittedly, IPS technology makes for better colour accuracy and viewing angles. And PVA panels have significantly deeper blacks. And by TN standards the pixel response is pretty ordinary.
But this is a pretty decent panel overall. HD video content looks lovely and games look great, too. The recessed bezel housing the optical touch kit doesn't detract from the experience, either. Just bear in mind that with the touch capability comes a glossy, somewhat reflective surface and, inevitably, dirty finger marks.
On the subject of touch in the context of the Viewsonic VSD220's PC monitor capabilities, it's worth noting that it's compatible with Windows 8. However, the usual reservations apply when it comes to optical touch screens ans Windows 8.
Using gestures that involving swiping in from off the edge of the display are problematical due to the raised bezel.
Verdict
The Viewsonic VSD220 Smart Display has an awful lot going for it. £330 might be a lot for a 22-inch PC monitor. But when you factor in the Android functionality along with support for Windows 8 touch, it's a compelling package.
At least it is on paper. In practice, performance in Android mode is often painfully slow. It's just not a remotely pleasant device to use for web browsing or frankly much else. It's not an ideal touchscreen for use with Windows 8, either.
We really want to like the Viewsonic VSD220 Smart Display. It's a great concept that promises a lot and just occasionally delivers.
But it needs a faster processor and an upgrade to Android Jelly Bean at the bear minimum before we can fully recommend it. The wait, therefore, continues for the ideal touch-enabled desktop device.

Apple, Google and Microsoft: what will 2013 bring?
Jan 3rd 2013, 17:02
The latest issue of tech., the weekly iPad magazine from the makers of TechRadar, gazes into its crystal ball to see what three of the biggest technology companies in the world will be busy doing in 2013.
A host of technology experts give their opinion on what we are likely to see in the tech world this year, from Google Glass to Apple's TV.
Continuing the future theme, tech. also takes a look at the biggest gadget innovations that have amassed Kickstarter funding and are set to come out in 2013, as well as a look at the best future-focused reads around.
Also in the issue are in-depth reviews of some of the best gadgets of 2012, interactive videos and a look at ARM v. Intel as they both battle for chip domination.
Big year
Marc Chacksfield, editor of tech., said, "2012 was a massive year for technology but 2013 is set to be even bigger. Next-gen consoles, smartphones of all shapes and sizes, and the potential for Apple to disrupt the TV world mean there is a lot to look forward to in the coming year."
Out every Thursday, tech. is your go-to magazine for a round-up of the week's technology news.
Grab the latest issue of tech. from iTunes now. And don't forget that you can still get five issues free when you sign up for a subscription.

Sony patent hints at PS4 second hand games snub
Jan 3rd 2013, 16:55
A patent filed by Sony suggests that the company will prevent the PS4 from playing second hand game discs using an RFID tag.
The patent would allow the console to check if that game had already been linked to another console or account - the kicker being, it wouldn't even need to be online to make the check.
There's no saying that Sony would definitely use this RFID check system on all PS4 games, but it does give it the option to essentially destroy the second-hand game market.
Gaming the system
As Kotaku points out, it's more likely that Sony will use the tech to restrict some game features, rather than completely blocking the entire game.
For example, the RFID plan could spell the end of the 'online pass' which allows gamers to play online for a fee; this fee would be built into the game but only the original buyer would be able to play online.
While Sony Computer Entertainment America has spoken out against blocking used games in the past, this patent came from Sony Computer Entertainment HQ in Tokyo, which may take a different view.
Then again, perhaps Sony has no plans to implement the RFID tagging check at all and will just hang onto this patent to stop others using it.
One thing we do expect is to find out by the end of the year - while Microsoft already seems likely to announce the Xbox 720 at E3 2013, we're also expecting a new Playstation to surface at some point too.

Asus looks before it Leaps with 3D motion control coming to computers
Jan 3rd 2013, 15:09
Asus is set to bundle Leap Motion's motion control know-how into its high-end all-in-one (AIO) PCs and notebooks this year.
The two companies have partnered to bring 3D motion control to the computing world without the need for a separate gizmo.
Some computers will be bundled with the Leap Motion gadget, but Asus is also planning some AIOs and laptops with the tech built right in - these will come later in the year and will all use the Intel Haswell platform.
Goodbye mice
Leap Motion's 3D motion control tech can track your hand movements insanely accurately - about 200 times more accurately than the Xbox Kinect.
It can differentiate between your full hand and your 10 fingers and tracks at about 290 frames per second.
The two companies haven't hinted at what kind of price bump the Leap Motion integration will bring to Asus' hardware but given that the Leap Motion periphery will only set you back around $70 (£44ish), we're hoping not too much.