Techradar - All the latest technology news
Get all the latest tech news from Techradar.com
Review: Canon Pixma Pro-100
Jan 3rd 2013, 14:22
Introduction
Photokina 2012 saw the launch of the A3+ Canon Pixma Pro-100, set to replace the Canon Pixma Pro9000 Mark II.
The Canon Pixma Pro-100 sits under the Canon Pixma Pro-10 and Canon Pixma Pro-1 in the company's A3+ (13 x 19 inches) photo printer hierarchy, promising exceptional image quality at a more accessible price.
One of the biggest differences between the Canon Pixma Pro-1 and the Canon Pixma Pro-100 is that the new model uses eight inks rather than twelve.
The Canon Pixma Pro-100's print head is also less impressive, featuring 6,144 printer head nozzles versus the 12,288 in the Canon Pixma Pro-1, and a larger 4pl minimum droplet size.
Print resolution equals that of the Canon Pixma Pro-1 at 4800 x 2400 dpi, but unlike its pricier sibling you do get the addition of Wi-Fi connectivity. Consequently, printing is now possible via USB 2.0 or Ethernet connections, or wirelessly from iOS and Android devices, using Canon's mobile printing app.
Whereas the Canon Pixma Pro-1 is equipped with Canon's Lucia pigment inks, the Canon Pixma Pro-100 uses theoretically inferior dye-based cartridges. These tend to be more prone to fading than a pigment system. However, stick with genuine ChromaLife100+ ink and Canon papers and prints should still last decades when framed, or over 100 years in an album.
Dye-based inks do have their advantages though, usually providing a higher gloss finish than pigment inks. Therefore, unlike the Canon Pixma Pro-1, the Canon Pixma Pro-100 can do without a gloss-boosting 'Chroma Optimizer' cartridge.
Build and handling
Canon's latest high-end A3+ (13 x 19 inches) printer may be expensive - priced at £469/US499 (around AU$729) - but when you come to handle a Canon Pixma Pro-100, at least it feels like a quality product. Fit and finish are first class, with reassuringly solid paper input and output trays and large, robust controls.
This does all add up to one hefty piece of kit, though. Out of the box dimensions of 689 x 385 x 215mm (27.13 x 15.16 x 8.46 inches) are pretty large, but extend the paper trays and the sprawling contraption that emerges demands some serious desktop real estate.
But that's assuming you've managed to lift the beast on to your desk in the first place, given that this beefy build quality makes the Canon Pro-100 weigh in at just shy of 19.7kg (43.43lbs). Still, it could be worse, as the Canon Pixma Pro-1's 27.7kg (61.07lbs) is even more likely to result in a trip to the osteopath.
A3+ printers have an insatiable appetite for ink, hence why Canon saw fit to equip its top-end Canon Pixma Pro-1 with high-capacity 36ml (1.22 fl oz) ink tanks. The Canon Pixma Pro-100 doesn't fare so well, having to make do with 13ml (0.44 fl oz) cartridges, similar to those in the old Canon Pixma Pro9000 Mark II that it replaces.
Predictably, the cost per ml increases in line with this reduced capacity. At list price, the Canon Pixma Pro-100 ink works out at £0.98/US$1.30 per ml, while the big Canon Pixma Pro-1 tanks come in 15% cheaper, at £0.83/US$0.99 per ml. It makes even the relatively pricey £0.93 per ml for Epson's R3000 ink a better deal.
It's not all bad news though. The Canon Pixma Pro-100 'only' requires a mere eight cartridges (compared to the Canon Pixma Pro-1's dozen) so a complete set will set you back £102/US$136, rather than the daunting £360/US$432 to fully refill a Canon Pixma Pro-1 at Canon's full retail price.
Shop around and many retailers also offer an eight cartridge multipack for even less.
Performance
Canon claims the Pixma Pro-100 can churn out an A3+ bordered photo in around 90 seconds. This may be true with a basic image at standard quality, but our test prints took considerably longer.
Borderless A3 (13 x 19 inch) prints on Canon's glossy Photo Paper Plus averaged around six minutes per print at maximum quality. The same settings with A4 (11.7 x 8.3 inch) media brought times down to 3m 14s, while disabling the borderless feature sped things up to 1m 25s.
One area where the Canon Pixma Pro-100's predecessor - the Canon Pixma Pro9000 Mark II - really struggled was its painfully slow greyscale printing speed. Now that the Canon Pixma Pro-100 is equipped with dedicated grey and light grey cartridges, this problem has been eliminated, and an A4 borderless black and white photo emerges in the same time as a colour version.
We set about testing the Canon Pixma Pro-100 with our standardised test chart. Here the graduated tone bars are free from any banding, while the rainbow stripes also exhibit similarly smooth colour blending and very little sign of compression between hues.
The greyscale wedge challenges a printer's ability to clearly differentiate each step on the scale. This was still no trouble for the Canon Pixma Pro-100, since it retains a marked, if subtle, distinction between even the two darkest sections that many printers merge.
Despite the Canon Pixma Pro-100's relatively large 4pl minimum droplet size, the test chart's resolution lines are impressively well defined. The concentric circles show no pixelation and reveal only a hint of stepping when magnified. The same is true of the diagonal lines, being clearly divided right down to the narrowest single-pixel division.
Back in the real world, this performance translates into some stunning quality photo prints. The addition of grey and light grey cartridges mean black and white images are free from colour casts and retain excellent shadow saturation, which is something which couldn't be said of the old Canon Pixma Pro9000 Mark II.
Printing on matt media is slightly less impressive, possibly due to the dye-based ink. Shadow depth isn't as defined as on gloss paper, giving a subtle but noticeable washed-out appearance to monochrome and colour prints.
Keep the Canon Pixma Pro-100 fuelled with glossy or lustre media and colour photo prints display superb clarity, contrast and colour depth.
Skin tones are also accurately rendered, and overall the Canon Pixma Pro-100 manages to turn out vibrant images with plenty of 'pop', without looking over-saturated.
Verdict
The new Canon Pixma Pro-100 succeeds in retaining the excellent colour printing ability of the Canon Pixma Pro9000 Mark II it replaces. It also adds great black and white performance, which combines with relatively spritely printing speed to make it an outstanding all-rounder.
We liked
The accurate yet punchy print quality in colour and black and white images, coupled with the excellent build and decent printing speed, are great assets to the printer.
We disliked
Prints on matt paper don't stand up to the same scrutiny as those on glossy photo paper, plus the slightly higher cost of ink compared to the Canon Pixma Pro-1 is also disappointing.
Final verdict
Although Canon's Pixma Pro-1 still offers the ultimate in A3+ (13 x 19 inches) print quality, we've been impressed at how close the Canon Pixma Pro-100 comes to matching the performance of its considerably pricier sibling.
Despite being around 30% lighter than the Canon Pixma Pro-1, build quality is superb. And though the Canon Pixma Pro-100 is no featherweight, we'd sooner trade portability for robustness.
But the Canon Pixma Pro-100's real trump card is its price, costing around a third less than the Canon Pixma Pro-1. Considering the print quality of the two is so close, it's difficult to justify spending the extra unless you need slightly faster print times or often use matt paper.

HTC One SV 4G available SIM-free now
Jan 3rd 2013, 14:18
The HTC One SV is now in stock on a number of websites offering the 4G handset SIM-free for under £350.
You can fill your 4G boots with the HTC One SV at Unlocked-Mobiles where the handset will set you back £329.98, while over at Expansys it's £349.99.
Unveiled in December the One SV is a mid-range 4G handset bringing the 3G-enabled HTC One S up to speed on the fastest mobile network.
4G v 3G
However the HTC One SV doesn't quite match its 3G brother when it comes to tech specs, with a 4.3-inch LCD-2 display, 1.2GHz dual-core processor, 5MP rear camera, 1.6MP front camera, 8GB of internal storage and Android 4.0 Ice Cream Sandwich.
TechRadar has spoken to EE, currently the UK's only 4G network, which already confirmed it would be carrying the device but a spokesperson told us the One SV had not arrived yet – meaning you'll need to plump for an EE SIM-only plan for now.
We hope to have a unit in very soon so keep an eye out for out HTC One SV review to find out if it's a worthy contender to the Huawei Ascend P1 LTE and Nokia Lumia 820.

Review: Revo AXIS XS
Jan 3rd 2013, 14:18
Apple's moving to the Lightning Connector for the iPhone 5 and new iPods, and then dragging its heels when it came to licensing the technology, has led to a spate of audio docks offering wireless streaming.
Docks like the Logitech UE Boombox, Libratone Zipp AirPlay speaker and Creative's Sound Blaster Axx SBX10 were all quick to take advantage. Revo's AXIS XS is another such device.
An update of 2010's award-winning AXIS multifunction digital radio, the new XS adds Bluetooth audio, a side-mounted USB port for charging and an in-the-box remote controller.
Just like its predecessor, the new AXIS offers DAB/DAB+ and FM radio. Connect it to your network through Wi-Fi and you can also stream audio from your Mac or UPnP-compatible NAS drive, putting your digital record collection at your fingertips.
You can tune in to internet radio stations and podcasts too, giving you a huge range of streaming broadcasts from all over the world.
If you want to use it as a bedside radio it has two alarms, and the 30-pin dock on top of the unit is retained. Around the back, an AUX port lets you play audio from anything with a headphone socket, and stereo RCA ports mean you can connect the radio to your existing stereo setup. There's also a composite video out port.
Excellent Interface
As you'd expect from a Revo radio, the interface is a pleasure to use. Instinctive menus make it easy to navigate. You can select local UK stations, BBC services or podcasts, or choose from the full range of over 16,000 internet radio stations from all over the world, logically grouped and sub-grouped according to genre and location.
You can also select from your self-chosen favourites, popular internet stations or streaming services you've added yourself. As a result, finding your way through the huge range of streaming broadcasts is a simple affair, and not the chore it can prove on some internet radios.
The 3.5-inch colour touchscreen is attractive and responsive, though the buttons are a little small and some are too close to the edge of the screen, making them slightly awkward to press due to the bezel getting in the way. It's only a trivial irritation, though.
The AXIS XS supports Colour DAB Slideshow and RadioVis, so images and textual messages provided by DAB and FM stations are displayed. These can include station logos and information about the programme or song currently being broadcast.
Minimalistic Appearance
Its lightly redesigned appearance is minimalistic and modern. The front of the AXIS XS is dominated by the screen, which shows the time and date when the radio is in standby mode, and its rather large volume knob. The only other physical control is the power button. Sleek and stylish, you could put a Revo AXIS XS just about anywhere without it looking out of place.
It also comes supplied with a remote controller, unlike the previous version where this was an optional extra. Unfortunately it's very limited in function, with volume and track controls but nothing to help navigate through menus or select a pre-stored favourite radio station at the touch of a button. This is annoying as most Revo radios have a more comprehensive controller, and with touchscreen controls still a necessity, you can't put your AXiS XS on a shelf out of easy reach and rely on the remote for general operation.
The new XS adds Bluetooth connectivity for streaming your sounds from an iPhone 5 or other Bluetooth-enabled device. It isn't apt-X compatible, though, so you can't benefit from the superior codec when streaming from your Mac.
A USB port on the side lets you charge your mobile gadgets while streaming, and it's 2000mA, so it can charge an iPad. There's still a 30-pin dock connector atop the device, with Universal Dock Adapters for a wide range of pre-Lightning iPhones and iPods supplied.
Quality Sound
Revo has a reputation for getting quality sound from relatively small devices, and the AXIS XS is no exception. Despite its single driver, its sound stage is broad and well defined. Lively treble sits atop a crisp, clear mid-range, and a bass port at the rear makes sure the lower end of the sound spectrum isn't neglected. It has enough volume to fill a reasonable sized room without distorting, and if you need more, you can connect it to an external speaker set-up.
Unfortunately, audio streamed through Bluetooth is noticeably weaker than the sound you get from a mobile device connected directly to the radio. It's far from poor, but it's a little less lively, losing some of its definition. To an extent this is what you'd expect, but we've heard better from other Bluetooth streaming audio devices.
Verdict
AXIS XS is another fine product from Revo. It looks good, has a great build quality and packs in a huge range of features without ever becoming unwieldy. We'd have liked apt-X and a better remote, but we're very happy with everything else.

Has your Galaxy S3 randomly died? A fix is on its way
Jan 3rd 2013, 13:03
If your Samsung Galaxy S3 has randomly died without warning fear not, as a firmware update is on its way to cure your poorly smartphone.
Before Christmas some Galaxy S3 owners reported that their shiny new handsets were dying after just a few months, with the 16GB model later singled out as the at risk version.
The issue appeared to be with the main circuit board, but Dutch site Tweakers believes new hardware isn't required with Samsung confirming it will release a firmware update to resolve the problem soon.
Limited impact
Instead of the main circuit board being faulty the cause of the issue is actually a bug in the firmware which is used to control the board.
Thankfully most Galaxy S3 owners won't need to worry about this, as it only effects a small number of handsets, but if you are one of the unlucky ones at least a fix is on its way.
We'll keep an eye on developments and let you know when the firmware update roll outs so you can breathe new life into your Galaxy S3.

tech. magazine: issue 6 – all the stories in one place
Jan 3rd 2013, 13:00
tech. mag: issue 6 - all the stories in one place
So, you have a copy of tech. on the iPad but the editorial journey doesn't stop there. You may have noticed the many fantastic quotes we have in the issue. Well, now you can read the whole articles that we referenced - there's over 50 to choose from! Below is a list of content section by section. Enjoy.
Debrief 1: Apple in 2013
Apple working on ARM port for Mac OS X: will Macbook Airs see it first?
Charles Arthur, The Guardian
Apple Said to Be Exploring Switch From Intel for Mac
Adam Satariano, Bloomberg
The iPhone 5S Is Coming Next June In 6-8 Colors
Jay Yarow, Business Insider
Apple Moves Closer to Making TV Set
Lorraine Luk, Wall Street Journal
Watch the Tim Cook interview with Rock Center's Brian Williams
Kelly Hodgkins, The Unofficial Apple Blog
Is Tim Cook Moving Apple To A Six Month Product Cycle?
Ewan Spence, Forbes
Apple's TV Will Be 'The Biggest Thing In Consumer Electronics Since The Smartphone'
Henry Blodget, Business Insider
Jean-Louie Gassée, Monday Note
Did Apple Lose Its 'Steve Jobs Premium'?
Meena Krishnamsetty, Insider Monkey
Two new iPads, iPhones per year? It's not as crazy as it sounds
Erica Ogg, GigaOm
Horace Dediu, Asymco
Anand Lai Shimpi & Vivek Gowri, Anandtech
Debrief 2: Google in 2013
Google I/O 2013 – Android 5.0 Key Lime Pie, a New Nexus 7, Project Glass
Lucian Parfeni, Softpedia
Google Nexus Chromebook to land soon? Seriously?
Kate Solomon, TechRadar
Google Glass Explorer Edition ships 2013 for $1,500
Ben Kersey, SlashGear
How TV Could Be Transformed In 2013
Kit Eaton, Huffington Post
Fortune Exclusive: Larry Page on Google
Miguel Helft, Fortune
Debrief 3: Microsoft in 2013
Will there ever be a Microsoft Surface Mini?
Mary Jo Foley ZDNet
Xbox Surface: Microsoft's 7-inch gaming tablet
Tom Warren, The Verge
A Microsoft 'Xbox Surface' Tablet Could Bridge PC-Mobile-Console Gaming
Marck Hachman, ReadWrite
IAMA someone who 'leaks' information about Microsoft's future plans
MSnet, Reddit
Three new Surface tablets in development at Microsoft, according to rumor
Andy Boxall, Digital Trends
Windows Next: Just call it 'Blue'?
Mary Jo Foley, ZDNet
Windows Blue is Microsoft's future low-cost OS with yearly updates
Tom Warren, The Verge
Tech Talk: Insight
Futurist Magazine Releases Its Top 10 Forecasts For 2013 And Beyond
Patrick Tucker, The Futurist
Android To Overtake iPad in 2013
Clint Demeritt, TechRadar
Lance Ulanoff, Mashable
Todd Woody, Forbes
Terrible Things That Must End In 2013
Cord Jefferson, Gawker
Tech Talk: Inflame
Apple in 2013: Five predictions
Google in 2013: Five things to watch for
CNet
Google in 2013: 11 Predictions
Information Week
The shape of things to come: predictions for the year ahead
Tech.pinions
IT World Canada
Is Amazon building a smartphone?
Mail Online
Versus
Arm's big.LITTLE chips: 1080p screens await smartphone buyers in 2013
Mikael Ricknas, Computerworld
Intel 22mm Smartphone System On A Chip Ready For Production In 2013
Digital Trends, Andy Boxall
Arm Vs Intel: How The Processor Wars Will Benefit Consumers Most
Time , Tim Bajarin
Windows RT Is Too Important To Die Off
PC Mag, Damon Poeter
Intel Haswell: Everything You Need To Know
Jeremy Laird, TechRadar
Samsung To Outline 8 Core Big Little Arm Processor In February
Jon Fingus, Engadget
Intel Steps Up To Embrace New Compact Servers
Don Clark, Wall Street Journal
Will ARM Become More Powerful Than Intel By Using Less Power
Dean Takahashi, VentureBeat
New Intel chips coming as sales outlook takes a hit
Michael Rougeau, TechRadar
Tech Week
People People AB's Transparent Speaker goes live on Kickstarter, we clearly go hands-on
Joe Pollicino, Engadget
Foldify glues together Papercraft, the iPad and AirPrint to create a rare and delightful experience
Matthew Panzarino, The Next Week
Smule's new social app Strum mixes video with visual and audio filters
Lex Friedman, MacWorld
Madefire for iPhone and iPad App Review
Angelina Roberts, Total Apps
Rich Stanton, Eurogamer
Phelim O'Neill, Dredd
Hands-on with Transporter, the peer-to-peer social storage solution
Michael Gorman, Engadget

Gary Marshall: Ubuntu's seen the future. Can it deliver it?
Jan 3rd 2013, 12:25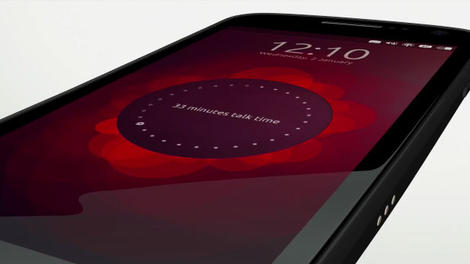 You can't accuse Canonical of lacking ideas: the firm isn't just bringing Ubuntu Linux to smartphones - it's going to change the way we think of PCs.
It's a simple idea with big ramifications. Instead of having separate PCs and phones, our phones will be our PCs and our PCs will be our phones. When we're out, we'll use a smartphone interface. When we're home, we'll dock our device and get a desktop.
I know what you're thinking. Motorola's Atrix 2. Windows 8. Asus PadFone 2. But what Canonical is doing here is more interesting and ambitious, I think.
Take Windows 8, for example. While Windows 8, Windows RT and Windows Phone share a lot of the same underpinnings, they're separate OSes for separate devices: your Windows RT tablet doesn't become a Windows 8 Pro laptop when you attach a keyboard or a Windows Phone 8 phone when you leave the house.
Canonical's idea is to have one OS whose interface changes depending on what you plug into it.
I think Ubuntu is closer to what's going on in web design rather than what's going on in Windows.
Responsive apps
Web designers are rather keen on what's called Responsive Web Design. The idea is simple: instead of creating multiple websites for different devices (flash-enabled tablets, smartphones, iPads, TVs, PCs), you create a single, responsive one. That site has a fluid layout that changes according to what you're using, so as screen sizes get smaller the layout gets simpler. It's popular because it's eminently sensible.
What Canonical's suggesting here, I think, is the app equivalent. With just one OS to code for, developers can write apps that display more or fewer features depending on what they're on. Smartphone? Just the basics. PC? All the bells and whistles. Giant flat-screen TV? Media UI.
That doesn't mean I think it'll work, though.
The key phrase in the press release is that Canonical is "ready to start working with partners". That's tech-speak for "we don't have any partners", and without widespread and enthusiastic OEM support any new OS faces an enormous uphill struggle.
That's why the year of desktop Linux never arrived, and it's why Ubuntu's grand vision could prove rather difficult to achieve. This, after all, is a market where even the mighty Microsoft is struggling.
I hope I'm wrong, because Canonical's vision is bold and fun - and I agree with them that the future is probably a mobile device that powers whatever happens to be nearby.
But the world of tech is littered with the corpses of brilliant ideas that were massively ahead of their time. Inventing the future is the easy bit. Making it happen is an awful lot harder.

Are there only 400,000 Nexus 4 handsets around?
Jan 3rd 2013, 11:51
If you're struggling to get hold of a Google Nexus 4 this might be the reason – there are only around 400,000 of the devices at the moment.
According to a group of Android enthusiasts and lucky Nexus 4 owners very few handsets were made available in 2012 – leading to a frenzied rush when it went on sale.
The group calculated its figure by using the IMEI number on Nexus 4 handsets and an LG mobile site to roughly work out how many handsets were in circulation.
Sell out
The world went a bit crazy for the Nexus 4 when it went on sale in November, with the first batch selling out in less than half an hour.
A second load of stock in December took a little longer to shift, but 24 hours later and yep, you've guessed it, it was sold out AGAIN – and the Nexus 4 still remains unavailable on Google's site for now.
While this calculation would explain why the Nexus 4 is so darn tricky to get hold of, we can't be sure it's accurate and neither Google nor LG are willing to release any solid sales figures.

Microsoft marks E3 2013 out as Xbox 720 territory
Jan 3rd 2013, 11:22
158 days, 19 hours, 41 minutes and 35 seconds at time of writing. That's how long it is until E3 2013 kicks off and we know because Microsoft's social media site is making a big deal about it.
Posted on its Major Nelson blog alongside the countdown timer is the ellipsis-toting phrase "And it's on…"
It doesn't take a genius to look at what Microsoft would consider worth promoting and come up with the number 720. Xbox 720, to be precise.
What's in a name?
Or Xbox Infinity. Or Xbox Loop. Or the Next Xbox. Whichever way you want to look at it, there's a good chance that Microsoft is hinting that it'll announce its next console in LA in June.
So what else do we know? It doesn't add up to much more than a hill of beans, although we'd wager that Kinect-style voice and motion control will play a big part in the next-gen console, while a graphics hike and a Blu-ray player seem locked-in.
YouTube : http://www.youtube.com/watch?v=8YCCO-UJ4wI

Sony Xperia Z release date and price leaks
Jan 3rd 2013, 11:20
The Sony Xperia Z, previously known as the Xperia Yuga, has witnessed several leaks over the past couple of months and we now have another piece of the puzzle – its price and release date.
According to Taiwanese site SonyXP the Xperia Z will set you back 19,990 Thai Baht (around $655/£400/AU$625) – which would be pretty reasonable for the handset expected to pack a full HD 5-inch display, quad-core processor, Android Jelly Bean and 13MP camera, which the rumours have suggested.
The report goes on to say that the Sony Xperia Z will start shipping to some regions in early March, although it's not clear which territories will be first in line for this super phone.
Remain cautious
There's a relatively official looking press image included in the forum post, although the source of the information is completely unknown so we're staying cautious for now.
Sony hasn't dropped any clues as to what, if any, handsets it's planning to launch at either CES 2013 or MWC 2013, although the numerous rumours surround the Xperia Z leads us to believe the handset does exist in some form.
We'll be in attendance at both CES and MWC this year to bring you all the latest from the Japanese firm, so stay tuned.

Ofcom gives hope to those locked into unfair phone contracts
Jan 3rd 2013, 10:18
Ofcom has announced some new proposals to let you out of your mobile and broadband contracts if the prices are increased midway through the term.
Ofcom wants to bring in the new 'exit without penalty' because a review found that consumers are disgruntled with the current situation that seems to be on the side of network, allowing them to up prices willy nilly.
The new proposals will also require networks and ISPs to be upfront about the potential for any price hikes when you sign up.
More more more
At the moment, if your phone network or ISP decides to hike up its fee at any point during your contract, there's not much you can do beyond sucking it up and paying the increased rate, or shelling out for hefty early termination fees.
Currently, the only exception is if a customer can persuade their provider that the price increase would cause 'material detriment' - so, yeah, good luck with that.
It's not a done deal though, with Ofcom now inviting 'stakeholders' to respond (that'll be the networks and ISPs) - there's a chance that one of its alternative options will prove more popular.
These include introducing variable price contracts which require you to 'opt-in' to the price changes at the start of the contract, or simply forcing providers to make it clear that prices may go up during the contract.
Why not just ban price rises? After all, when you sign up to a contract, you're agreeing terms that are laid out - it doesn't seem fair that companies can change these up at the drop of a hat while you're bound to abide by whatever they decide.
Ofcom considered an outright ban but "does not think this would be consistent with the European legal framework" so hasn't included it as an option.

Government backs cloud research
Jan 3rd 2013, 10:08
A government sponsored body has announced £5 million in funds for 13 projects on the business and technology challenges around cloud computing.
The Technology Strategy Board, which is sponsored by the Department for Business, Innovation and Skills, said the projects will focus on interoperability, data resilience and identity assurance.
They will be aimed at developing systems, services and software to deal with the issues and to show where cloud services can provide new value for business.
A spokesperson for the board told TRBC that a number of companies would lead the projects. Jaguar Land Rover will take the lead in two, dealing with protecting cloud services in supply chains and smart asset/smart security integration.
Eight other firms will lead one project each within the two-year main programme: Arjuna Technologies, BAE Systems, BBC, Building Research Establishment, MobiBiz, Smoke and Mirrors Productions, Telefónica UK and Worknet . They will share £4.74 million and provide matching funds.
Among the issues to be covered are using the cloud for supplier logistics and 3D datasets.
Three other fast track projects, to run for no more than a year, will receive up to £75,000 each. These will be led by AIMES Grid Services CIC, Metrac and ThinkingSafe.
Iain Gray, chief executive of the Technology Strategy Board, said: "The market for cloud computing services is growing by 26% each year. It is an area with exceptional potential for growth. Finding the correct balance between trust and flexibility, without compromising security, is vital.
"Through this support we aim to help UK suppliers of cloud infrastructure and outsourced IT services to work together on the challenges that are holding back the adoption of cloud computing, in order to capture a bigger share of this expanding market."

HTC promises better phones thanks to Apple deal
Jan 3rd 2013, 09:57
The licensing agreement struck between HTC and Apple back in November will see the Taiwanese firm produce better smartphones in 2013.
It's thought that as a result of the deal, HTC may have access to some Apple technology which other Android manufacturers cannot touch, potentially leading to superior smartphones with better features and user experience.
The two firms had been threatening each other with court regarding patent disputes, but they managed to strike a deal which saw HTC pay the Cupertino-based firm a lump sum, plus monthly instalments bringing an end to legal challenges.
E=Innovation+
Now HTC China president Ray Yam has told the Economic Observer of China: "The settlement with Apple will start to pay off next year (2013), and the fourth quarter of this year is still going at a set pace.
"The biggest benefit to us is that we can put more energy into innovation, which is more important than anything else for a technology company."
Any competitive advantage HTC can garner over its rivals is critical as the Taiwanese firm has struggled in the wake of Samsung and Apple, and while the likes of the HTC One X+, 8X and 8S are all solid devices they don't quite top the billing.

Updated: iPad 5 release date, news and rumors
Jan 3rd 2013, 09:34
Though Apple fans were surprised by the announcement of the iPad 4 during Apple's October 2012 event, one expert soon predicted that the company would turn around and release a thinner, lighter iPad 5 in early 2013.
During the October 2012 event, Apple announced a host of new products, including an iPad mini along with the fourth generation full-sized iPad. But according to Ming-Chi Kuo, an analyst for KGI Securities, that might not be enough to fend off Microsoft's new Surface tablet.
Kuo wrote in a note to investors, reported by AppleInsider, that Apple may feel pressured to launch a 9.7-inch iPad 5 to cement its lead in the tablet business.
"Though the iPad mini is expected to be successful, we think launching the lighter, thinner 9.7-inch iPad as quickly as possible matters more for Apple strategically," Kuo wrote.
iPad 5 release date
On 19 November 2012, Digitimes reported that the iPad 5 release date would be "around the middle of 2013", and on 24 December 2012, an "inside source" talking to Japanese site Macotakara, pegged the iPad 5 release date as March 2013.
iPad 5 features
Considering the iPad 4 is the same weight, thickness and price point as its predecessor, it's very possible Apple is looking to produce a slimmed-down version.
Apple did give the iPad 4 a new A6X processor system-on-a-chip, which claims to be twice as fast as the last iPad.
It also gained the new lightning connector and better LTE support. But that's all the new features iPad fans will get with the fourth-gen tablet.
Kuo expects Apple to pack "GF DITO" (or GF2) touchscreen technology into the speculative iPad 5. GF2 is already used in the new iPad mini, which helps to make it 23 percent thinner and 53 percent lighter than its bigger brother.
On 14 December, Macworld cited a report in Digitimes that claims that one way Apple will reduce the weight of the new iPad will be by using one LED light bar instead of the two that are found in the current iPad (and that were first introduced in the iPad 3). Macworld points out that this would also mean that the iPad 5 would consume less power and could therefore run on a smaller, thinner battery.

Review: Iiyama ProLite G2773HS
Jan 3rd 2013, 09:30
Teeth sucking and copious sighing, that's pretty much the drill whenever stereoscopic 3D technology is mentioned round here - in its current format, we don't entirely jive with 3D.
But if the very mention of it brings on eye-bork, ponder this: if it weren't for 3D tech, the rise in high-refresh PC monitors wouldn't be happening.
Before the arrival of 3D technology, most people pooh-poohed the idea that there was much to gain by going beyond the default 60Hz on a flat panel monitor. And we'd have agreed with them. Yes, higher refreshes had previously been popular on old-school CRT monitors, but that was a flicker-related issue and LCDs don't flicker at any refresh - it's just not how they work.
Anyway, as soon as we first enabled the 120Hz refresh rate while testing Nvidia's 3D Vision, the benefits for 2D image quality were immediately obvious and rather surprising. Put simply, 120Hz is massively smoother and far slicker.
That goes for everything from gaming to just juggling application windows on the desktop. The only significant exception is video content, which is coded in fixed frame rate formats so, for the most part, a screen refresh rate above the frame rate is redundant.
Enter the memorably named Iiyama ProLite G2773HS and its 120Hz refresh capabilities. Thanks to that high refresh rate, it is in fact compatible with active shutter 3D platforms such as Nvidia's 3D Vision.
But that's not how the panel is being pitched. Nope, it's being sold mainly on the all-round benefits of 120Hz, which suits us just fine.
What you do with it
Size-wise, we're talking 27 inches, which is increasingly popular for PC monitors. It's got the 120Hz box ticked, but it's a TN panel and in terms of native resolution, it's a mere 1080p panel.
It's actually a pretty good example of the TN breed, though. You get fairly rich and saturated colours, and the black levels and contrast are streets ahead of what TN technology was capable of just a few years ago.
At the same time, however, TN still lags IPS and PVA tech in several areas. The most obvious involves vertical viewing angles, a metric by which the G2773HS is pretty pedestrian. The 1,920 x 1,080 pixel grid is quite low rent for a panel of this size, too.
In fact, PC monitor resolutions are looking increasingly measly as tablets and phones pile on the pixels. With Google's Nexus 10 tablet delivering 2,560 x 1,600 pixels in a 10-inch device, 1080p over 27 inches is rather risible. It also means you don't get any extra real estate over your average 22-inch, £100 poverty panel.
That said, for gaming, 1080p is arguably the sweet spot. In that context the combination of 120Hz and a fast responding 1ms TN panel is very hard to beat. In fact, Iiyama gives you five switchable levels of pixel overdrive, which allows you to decide just how much you're willing to tolerate in terms of response-related nasties. In practice, it's super slick with overdrive disabled, so that's how we'd run it.